7 Ways to Make Extra Money
Posted on November 4, 2013 by Sabrina Smith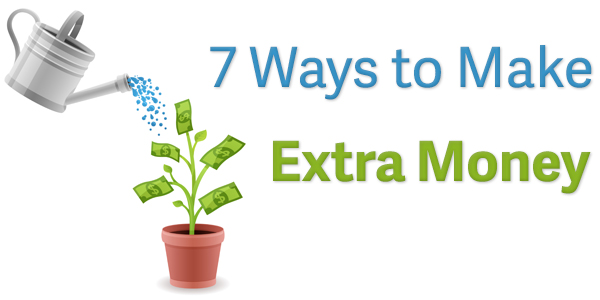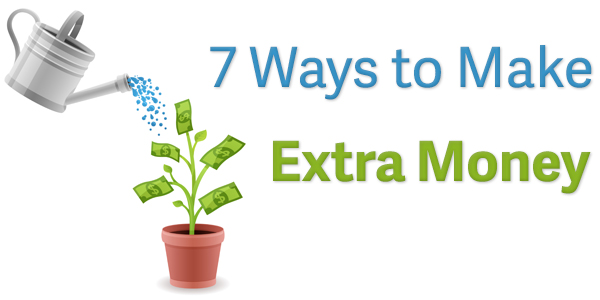 Whether you're in need of money for something specific or want to save for a rainy day, there are many ways to make some extra cash. Here are 7 ways to make extra money so you can meet your financial goals.
Keep your Change
Every time you make a purchase with cash, put your change in a piggy bank. You can also check your car, couch, and laundry room to find lost coins. Also look in your home office, junk drawers, and bedside tables to find lost money. You may not be getting any hundred dollar bills, but change really adds up quick, especially if you've got a lot of quarters.
Make Money Online
There are several websites that will pay you to do things online, like filling out surveys, searching, answering questions and more. Sites like Cash Crate, Swagbucks, eBates and ChaCha are good places to start.
Sell Your Things
If you have anything that would be a sure seller but don't want to go through the hassle of a yard sale, Craigslist, eBay or Amazon are the most popular places to sell your things. Each site offers a wide variety of people that are looking to buy things. Choose your marketplace wisely because they're not all equal. Make sure to look up similar listings and compare fees so you get the most bang for your buck.
Sitting
Offer to house-, pet-, or baby-sit for friends and family. Sitters make a lot of money these days, $15 an hour or more in some places. You don't have to work all the time either, a few jobs here and there will get you a long way. Not only will this make you some extra cash, your friends and family will be appreciative of a responsible, well-known friend taking care of their precious children, pets, or valuables.
Recycle
Recycling is environmentally friendly, and can also make you some quick cash, especially scrap metals and aluminum cans. If you don't drink soda or don't work with metal, you can always go out and collect some. Ask colleagues at work or family members to save their soda cans and paper so that you can take them in. You can also go salvaging in order to find scraps of paper, metal, and glass- so long as you there is a recycling plant nearby. And always be careful when dumpster diving; sometimes it's trash for a reason.
For Science!
You can sign up to be a test subject of a new medicine or medical device. This can be a little scary, but if you use your own discretion and do your own research into the test, you can be a vital part of the testing process. Ask Google, look in your local paper or on college campuses for upcoming studies.
Rent Out a Space
If you have an extra room, house, or even couch, you can rent it out for extra cash. There are plenty of people looking for a home so you can use this to your advantage. If you're not looking for a long-term roommate, rent to tourists who are visiting town for large events like concerts or conferences. Find guests on Craigslist, AirBnB and RoomFT.