Best Ways to Save Money This Fall
Posted on October 7, 2013 by Sabrina Smith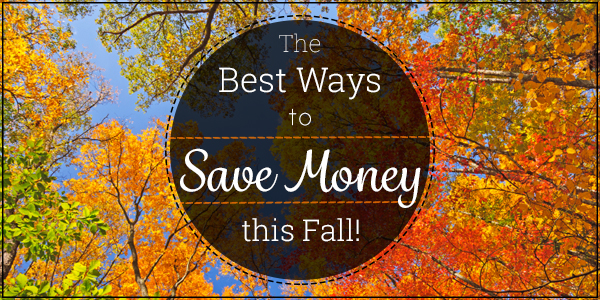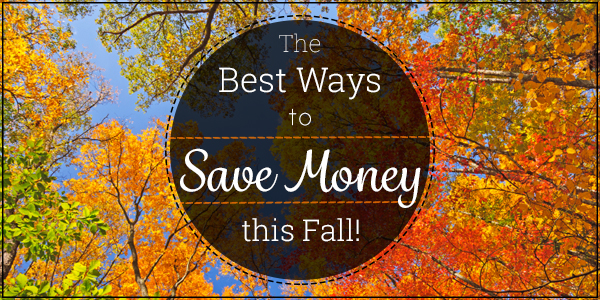 Can you smell the leaves? The pumpkin spices? The chill beginning to form in the air? Fall is here, whether or not you're ready for summer to be over. Prices are going to fluctuate with the change in the season, so prepare and find out the best ways to save money this fall.
At Home
Falling leaves and decomposing Jack-o-Lanterns are the perfect way to start a compost pile this fall. Getting started now means you'll be one step ahead when spring arrives.
Make sure your roof is free of holes, destruction and critters; if it isn't, repair the damage or shoo the animals away. Assess the gutters as well as the chimney. Nothing is worse than a cold, rainy winter inside the home without a fireplace. Repairing now helps ensure you don't have any last minute problems during the winter.
It's also very important to weatherproof your home. Chances are, you'll be using your heater this winter. Rather than lose all of that precious heat, weatherproof your windows, doors and anything else you can think of. For more details on winterizing, check out how to winterize your house on the cheap.
Restock on winter essentials before they're all snatched up. Coats, food, gloves and boots are some important winter items that disappear as it gets closer to December.
Shopping
The holidays are almost upon us, and that means holiday shopping is close at hand. If you start shopping around in October and November, it will be a lot easier to pick up the perfect present than if you were to wait closer to Christmas time.
So many fruits and vegetables come into season in the fall, so don't forget to stock up. Not only will you get cheaper produce, but it will be nice and fresh. And as always, use coupons to save even more.
Look out for fall and holiday deals and coupons. There's something about the festive, fall season that puts stores in such a great mood. So many places are offering seasonal items for super cheap; it'd be a shame if you didn't partake. Find out the best things to buy with our fall shopping guide.
Travel
If you'll be flying at some point during fall, purchase tickets in the middle of the week. Most sales occur Tuesday through Thursday, so when planning a trip buy on the less busy days.
Compare round-trip flights to one-way flights. Sometimes flying round-trip isn't necessarily the best deal. If you can save more on two tickets, take that deal.
Luggage and travel accessories are going on sale during this time of the year. If you're in need of a new suitcase, now's the time to buy one for that vacation coming up.
For more tips on saving money while traveling, check out How to Save Money When Traveling and How to Save Money on Holiday Travel Plans.
Entertainment
Bike riding is a great way to let off steam in the cool air, while also getting where you want to go! Exercising and saving money never felt so good.
Take a walk with the family. Play board games with your kids and significant other by the fireplace instead of sitting in front of the TV. Find new and fun ways to spend time with those you love. Parks are also a great place to go; they're usually free and offer many great family-friendly amusements.
Harvest festivals, farmers markets, and city events are a super fun and cheap way to get outside as well. Pumpkin patches offer a great time for you and your kids, and spending time together is always a beautiful fall activity.
Do you have any other tips to save this fall? Let us know!