How to Save Money on Pets
Posted on September 13, 2013 by Sabrina Smith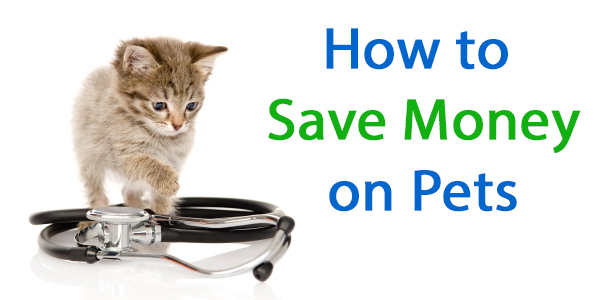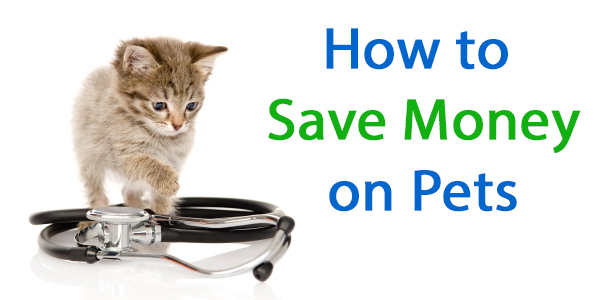 A pet can be a great addition to the family; however, they can get pretty darn expensive. But you don't have to choose between that adorable puppy or kitten and money. Here are some ways to save money on pets.
Keep your Pet Healthy
You don't have to buy medication from your vet. Sites like Good Rx Pets allow you to compare prices from many different sellers. Online retailers can offer lower prices due to a reduction in overhead. And ordering online is more convenient for you, too.
Shopping around is important, especially when it comes to pet meds. In addition to shopping online, check your local pharmacy for discounted pet medication.
Keeping your pet up to date on all shots now will help to avoid the costs of a sick pet later. Pet insurance is a smart idea if your dog or cat requires frequent vet visits, or has a long-term illness. Veterinarians like Banfield offer puppy and kitty plans that are a few hundred dollars per year, and cover all shots and a neuter/spay; always do your research to make sure this is a sound investment.
Friends instead of Boarding
With pets it can get harder and harder to go on vacations. Kennels often cost a lot of money, and your little buddy may not get all the love they deserve. So ask a friend or relative to take care of your pet, or see if they'll feed, water and walk while keeping Fido at your home. Make sure they have everything they need of course, and don't forget to pay. Even though you still have to get out the checkbook, the price will be loads cheaper.
If that doesn't work out, find a reliable dog sitter. A good website to find a local dog sitter is DogVacay. It shows all the responsible dog sitters in your area, ready and willing to house your best friend while you're on holiday.
Pet Food Do's and Don'ts
Many popular brands on the shelf will tell you that they offer the very best nutrition for your pup, but that isn't always the case. A lot of dog foods offer grain and corn based diets that are far from healthy. Meat-based diets are where the real benefits lie. Keeping your pet's coat and body healthy is easy if you get the right stuff.
If you're feeling crafty you can make your own food. This is going to take a lot of experimentation in finding of course, what is best for your pup or kitten. Here are some recipes to get you started: Cat food and dog Food
Buying in bulk can be a great way to save as well. They may be more difficult to carry, but big bags will often be much cheaper than small ones. Compare the unit size and save.
Avoid overfeeding, which can cause many health and other health problems. Visit The American Kennel Club to find your dog's ideal weight. Convert the weight into kilograms, multiply by 30 and add 70. If you have an adult dog that participates in normal activities, multiply the resting energy requirement by 1.8 to get the daily caloric intake. If your dog is a nursing mother or very active, multiply the number by 4, 5 or 6, depending on how active your dog is. If the dog has been neutered or spayed, multiply it by 1.6.
Important Things to Remember
Brush your pet's fur. The key to a clean, healthy coat is to brush once a week. This will cut down on groomer visits and keep your fluffy little buddy from shedding so much.
The Pet Care Services app shows you tons of walkers, clinics, sitters, parks, and more in your area.
Dogs need regular exercise as well. Whether it be walking or running, keeping your pet in shape is a must. It gives you some great bonding time as well as having a positive impact on your dog's mood, digestion, and behavior.
Adopt a pet. Not only are you saving a life, you're saving a lot of money by not getting a purebred, which can be thousands of dollars. You can find many lovable beauties at your local shelter.
Another great way to save a lot of money is to volunteer for a shelter rather than adopting or buying a pet. Shelters are always in need of help and it's usually completely free. Spending time with animals doesn't have to be expensive, in fact it can cost nothing at all.