How much does it cost to give birth?
Posted on September 18, 2013 by Guest Author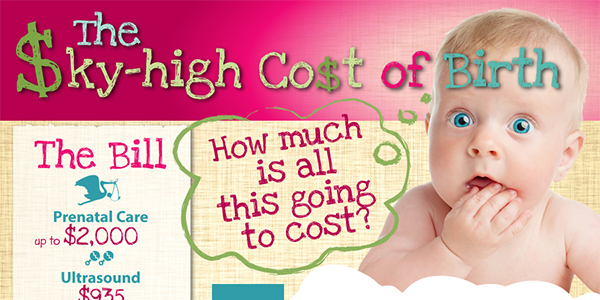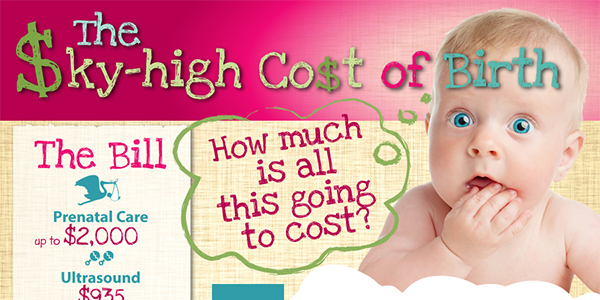 We've talked about how to save and prepare for a baby before, but we haven't talked about how much it costs to give birth. Here's a handy infographic that outlines potential costs that come along with giving birth, and gives you ways to help combat the high prices.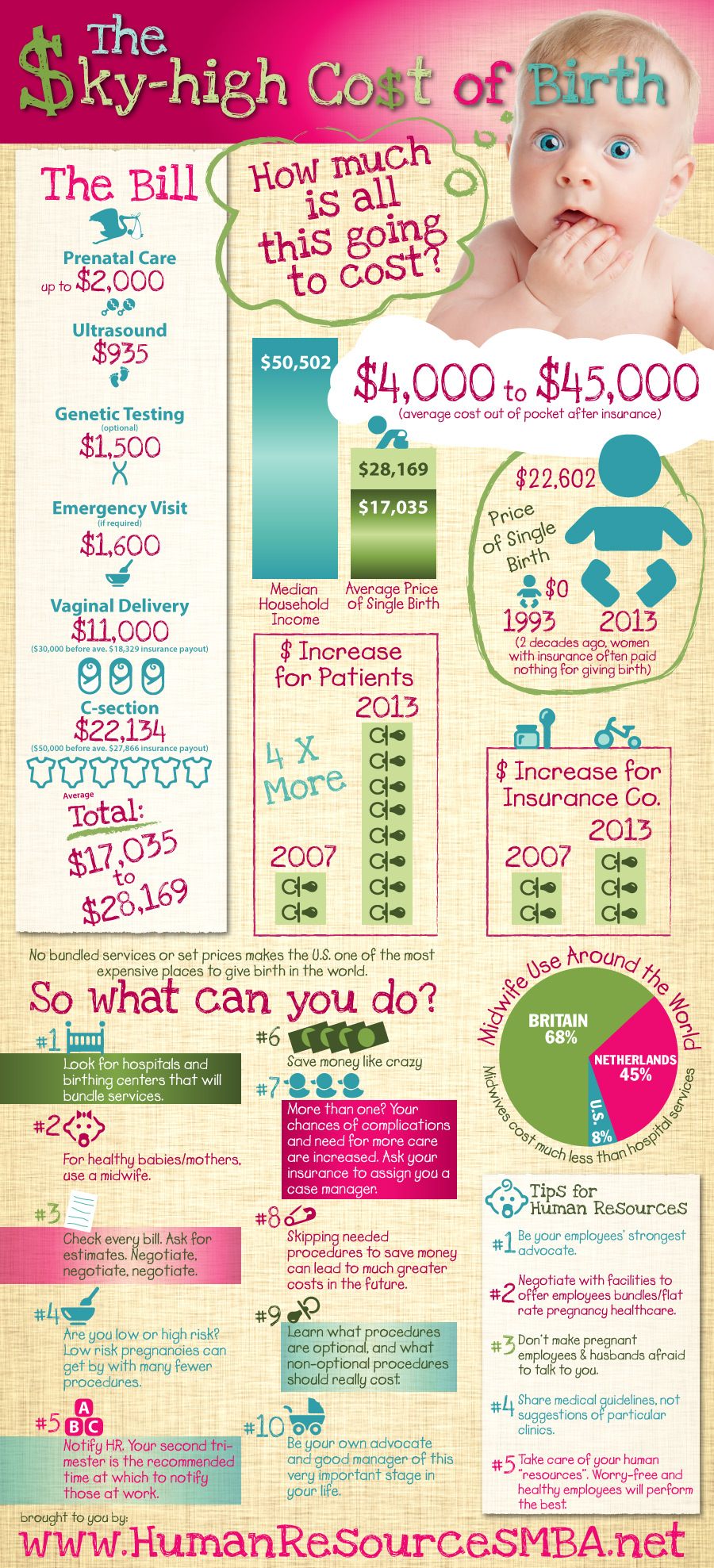 View full infographic: The Sky-High Cost of Birth
Infographic Source: www.humanresourcesmba.net