Weird and Unique Ways to Save
Posted on August 12, 2013 by Sabrina Smith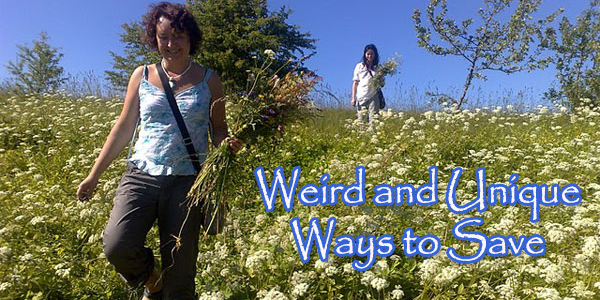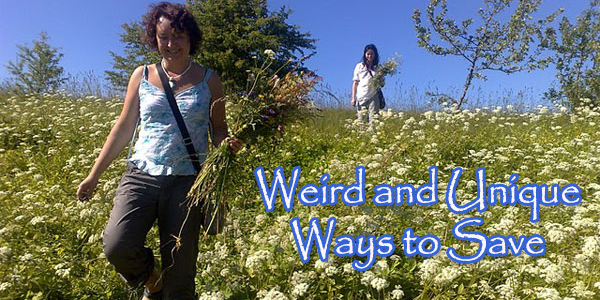 There are many ways to save money, but it can get pretty boring doing the same old things over and over again. If you get creative with it, then a diversity of great saving opportunities open up. These weird and unique tips make saving feel less like a chore and more like a game. And like me, you probably want saving to be really great.
Have a Fashion Swap
Everyone has those clothes and jewelry that they've never worn, but just sit in the closet or attic. Instead of getting rid of them, organize a swap with a few friends. Have them bring their old sweaters and necklaces, and swap it up. Not only does this allow you to get rid of the stuff you're tired of looking at, but you gain new clothes in the process. You and your friends will have a great time shopping without the cost and hassle.
Hair Tips
Shampoo, conditioner, sprays and gels cost money that you don't need to spend. By keeping your hair short, you cut down on how much of these products get used. And if you have at least a 10-inch ponytail, you can donate it to an organization like Wigs for Kids.
If you feel like forgoing the chemicals completely, you can. Not only does it clean, but baking soda and vinegar keep your hair soft and healthy. Basically, you work the baking soda into your scalp, and then rinse it out. After that you pour a weak vinegar solution on your hair, especially on the ends. Rinse well, and if you want to make sure it doesn't smell too much like vinegar, you can add essential oils to the mix.
Foraging
If you like plants you can try your hand at foraging for food. Grab a pocketknife, baggies, and a book on edible plants. While it can be fun and different to find your meal rather than buy it, you must be careful where you gather plants from. You must make sure that you identify the plants correctly, and make sure you aren't in an area that has been sprayed with chemicals, or exposed to roads or pollution. Also make sure that you aren't taking too much from the ecosystem and the wildlife that might need it.
Use Professionals in Training
No matter if you need a haircut, cavity filled, or massage, professionals in training are available to work at a fraction of the cost. Visit your local cosmetology, massage or dentistry school and ask for a discount. These students need the experience and you get the savings, everyone wins.
Unplug (Virtually) Everything
Leaving all of your appliances and devices plugged in when you aren't using them takes up a big chunk of your energy bill. By only plugging everything in when you need to you cut down on tons of energy consumption. Instead of plugging and unplugging everything individually, you can invest in a smart power strip that monitors the energy used in each plug and shuts off the ones that aren't being used.
If you're in need of some more creative ways to save money, you can read 23 Creative Ways to Save.