How to Save Money When Gardening
Posted on August 23, 2013 by Sabrina Smith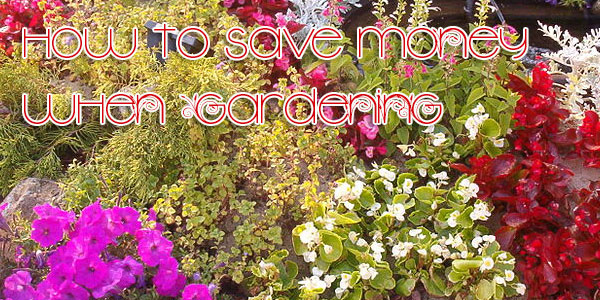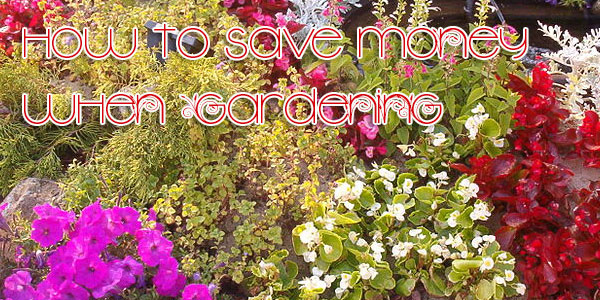 Gardening is a fun hobby that can also double as a money saver to cut back on buying produce. However, costs can add up whether you're growing flowers or fruits and vegetables. Follow these tips to learn how to save money gardening.
When Buying
Buy your plants late in the season. While everyone is scrambling for that great deal during the prime month, you can take a step back and wait until the deals really get good. Many stores discount 50% or even 70% in the autumn, for summer plants. Autumn is still a great time to plant.
If you can, don't buy plants at all. Instead swap with your gardening friends. Trade clippings and seeds, and maybe even tools (just be sure you always give back what you take). Variety in a garden is wonderful, and it's a great thing when you can get some new stuff for free.
You don't need expensive tools when you can get the same quality for a few bucks. Look around for the best deals, compare prices and quality, and read reviews. If a brand new tool is coming out that you'd like to get, wait until the buzz dies down. New items are in high demand, so the price will be high as well. And don't forget to keep an eye out for sales and mark-downs.
Mulch and Compost
Mulch and compost are great for your garden, providing nutrients and protection for the plants. In dry climates especially, it's a great idea to use mulch. Not only will it cut down on how much you need to water, it keeps the weeds out.
There are many ways that you can get these things. After tree limbs are cleared away from power lines, they are shredded. If you ask, many utility companies would give you the mulch for free. Community sanitation departments will often give away compost made from organic waste and leaves as well.
You can even make your own compost or mulch from your very own garden. Shredded newspaper, grass clippings, and more can be used. If you live on a wooded lot, investing in a chipper shredder is a good idea. If you look around, it's pretty easy to find organic waste, just be sure that if you use weeds, that they are fully shredded, otherwise you could end up with unwanted guests.
Do-It-Yourself
Instead of buying seed pots, you can use egg cartons, cereal boxes, and yogurt containers. You'll want to use wide, flat containers to avoid over-crowding and excessive moisture. The containers need holes in the bottom as well, for drainage. Lids are great as well; they will give your seeds a nice little micro-climate to thrive in. But first the containers need to be clean and free of pathogens. Soak the container in a 10% bleach solution for 15 minutes and let it dry; your seeds will be super happy in their new homes.
Never forget about sunlight, either. Plant your seeds or bulbs in good soil with direct sunlight. When it comes to gardening, it's a must have. You can never go wrong with free plant food. And they need at least 6 hours of direct sunlight each day if you want them to grow well.