How to Frugally Celebrate Labor Day
Posted on August 14, 2013 by Sabrina Smith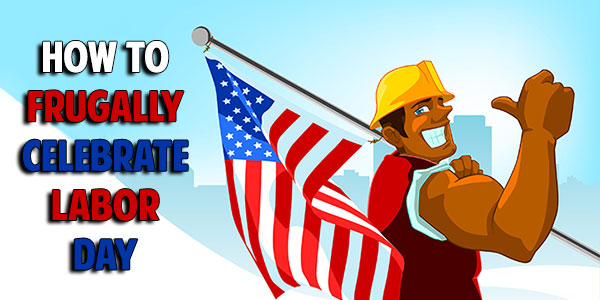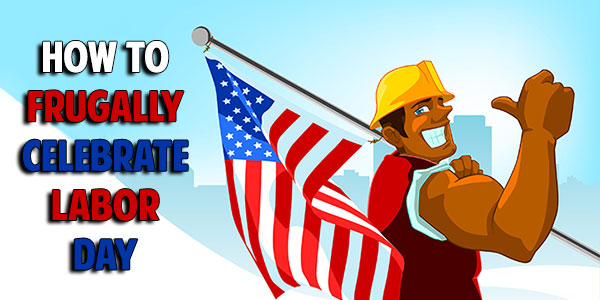 Labor Day is coming up, and that means that summer is almost over. Nevertheless, that also means that you'll probably be celebrating with friends and family. And while I know that I love my family, it can be hard to have a nice time when no one wants to put in the money for a fabulous party or outing. Here are some tips to frugally celebrate Labor Day.
Give Back to the Community
If you're looking to save money, then volunteering is a great way to do it. No matter what time of year, non-profit organizations are always welcoming volunteers. Go to a local animal shelter, food bank or participate in a fun run. A lot of organizations hold special events during the Labor Day weekend. Collect cans of food, gather donations, or help prepare meals. You get to do something fun and give back to the community.
Go Camping… In Your Own Backyard!
Campgrounds during Labor Day are filled to the brim with vacationers, so instead of traveling somewhere that costs money, try camping in the backyard. Setting up the tents allows bonding time with your family or friends. Make sure you have plenty of blankets, sleeping bags and pillows to make your night under the stars comfortable and fun.
Have a small campfire, and roast marshmallows, hotdogs, and other picnic foods. Of course, you need to make sure that you are legally allowed to start a fire. One of my favorite parts about camping is the stargazing, but if it's too bright where you are, you can still sing campfire songs and tell stories.
Party Time
If you've ever hosted a party, you know how difficult it can be to keep your spending in check. So follow these tips for a fabulously frugal Labor Day party.
Decorating can be a tricky business, so to keep costs down use decorations from past Memorial Day parties and Fourth of July parties. Gather table cloths, plates, and plastic silverware from past picnic-outings. Don't forget to use nature to your benefit. Pick wild flowers to put in vases. Use trees for shade. Make edible centerpieces out of fruit.
For beverages, rather than buying individual bottles, buy large containers of lemonade or tea. Use plastic cups that can be refilled when necessary. Leave a few Sharpies near the beverage station for your guests to write their names on their cups, so they don't get lost or thrown away.
Food makes the party. Hungry guests are angry guests, but there's no need to fear. Farmers markets, fruit stands, and gardens are perfect places to gather plenty of healthy, cheap food. Growing your own fruits and vegetables cuts the cost of food down by a lot, but if you don't have a green thumb, you can go to someone who does. Not only are fruit stands and farmers markets cheaper than grocery stores, but the food they offer is also incredibly fresh.
Shop 'Til You Drop
If you're not swayed by the holiday crowds, then Labor Day weekend is a great time to get some shopping done. Most stores are having tons of sales, so instead of waiting until everything is back to normal prices, go out and get that brand new toy for cheap.
Walk in the store knowing what you're going to buy. It's easy to get distracted by all the great things on sale, so you might end up buying something you would never use or need because it was cheap. Make a list and stick to it.
Go early. Being one of the first people there has its perks. People will be going all day, and getting there late may mean missing out of some awesome deals.
Fun-time History Lesson
If you feel that a small lesson on why Labor Day came to be would be a great idea, then feel free to do just that. You can make printables based on jobs and Labor Day. There are tons of great stories and word searches focusing on the holiday.
Create a work game where the kids get to find out what a job is like. Give them small tasks like taking messages around the house, making crafts, and doing chores. Keep track of their progress and how well they do their job and at the end of the day- or weekend- pay them with money or other prizes.
After the fun-filled Labor Day activities, you should have spent very little, if no, money, and even gotten a few things done. Your children will have had a good time and learned a few things about how important jobs are.