Frugal Summer Activities for the Whole Family
Posted on August 5, 2013 by Sabrina Smith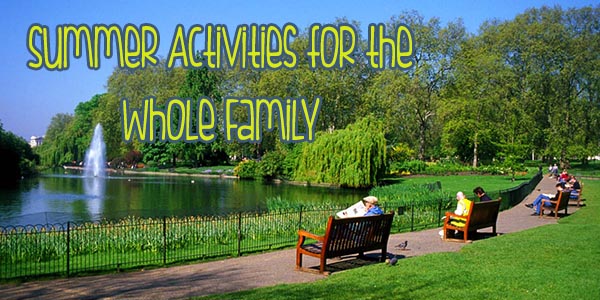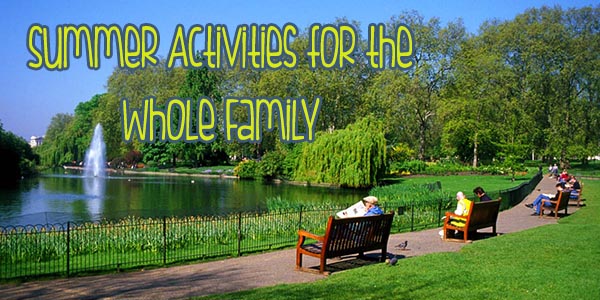 Summer can be a very enjoyable time as a family, but if you're running out of things to do to keep everyone happy, it can become pretty frustrating. It's difficult to visit a theme park or go to the movies everyday while keeping on budget. Here are some frugal summer activities for the whole family.
Take a Trip to the Beach
Of course not everyone is beach-adjacent, but if you're close enough and you enjoy the surf, then heading down to the coast is a great way to beat the heat. Water is a powerful tool when it comes to cooling off, so taking a dip in the beautiful ocean waters will keep the high temperatures at bay.
You don't necessarily need to get wet; the coastal breezes are nice and cool, making tanning, fishing, and playing in the sand (for the kids and the kids at heart) a great way to have some summer fun. If you are more adventurous, you can surf, wind surf, kite surf, or even parasail. A lot of beaches will even let you camp out. But of course, just like any outdoor activity, sunscreen is a must have.
Parks and Picnics
Parks are a perfect way to get rid of the summer-bummers. There is plenty of room for the kids to run around, and it's a great place to take the dog and a Frisbee. It's an excellent idea to take a picnic lunch, and by allowing the whole family to help plan it, you can make everyone happy. Numerous parks have trails that you can hike or campsites to visit as well. And if you feel like staying really close to home, you can picnic or camp in the backyard.
Get a Frozen Treat
Dropping by your favorite snow cone or ice cream stand is also a wonderful way to stay cool and have fun during the summer months. It's a really splendid way to get the whole family out of the house while still staying cool. Trying new flavors can also be a great way to shake things up.  Frozen yogurt is also a wonderful way to keep cool and healthy.
Plan a Scavenger Hunt
Scavenger hunts are neat because everyone can be a part of the fun. You can make the search for just about anything, and it can be as simple or as difficult as you like. You can have a competition or just try to find out how many different types of bugs live in the neighborhood. There is so much variety and so many ways to play that it keeps everyone on their toes.
Water Fun
The pool or beach is a great way to cool off, as you know, but there are also many other water-related things to do. You can have a water fight in the backyard. Gather some players, some water guns, water balloons, and a hose, and you can have a very fun, very wet time. You can play with a slip-n-slide, or in the sprinklers, creating a game like sneaky sprinkler, where everyone is moving around, or dancing, then one person turns the water off and on at random, and everyone has to freeze when the water is turned off, and continue moving when it is turned back on.
Tie Dyeing
Tie dying is a fun activity that lets your creative forces fly. You can tie dye pretty much anything made of fabric, and it allows diversity and free expression since no two dyes will be the same. It's an excellent way to get the whole family together and interacting. However, it can get pretty messy, which can be a lot of fun, but not when it ruins your favorite shirt or couch, so be sure to wear old clothes and put down lots of newspaper or go outside if need-be.