Best Ways to Save This Summer
Posted on August 9, 2013 by Sabrina Smith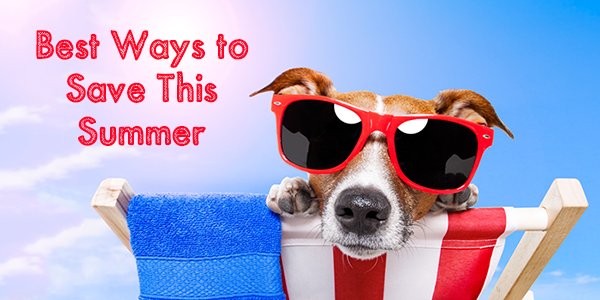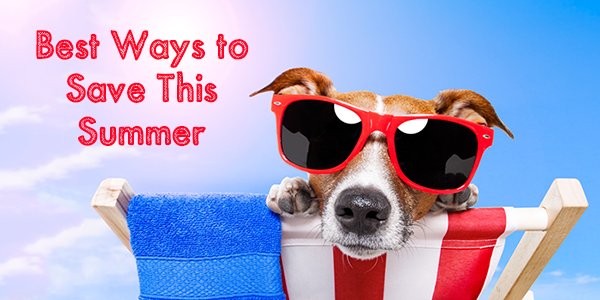 For those who want to stay busy this summer without breaking the bank, we've put together a list of our wonderful articles focused on saving money and having fun while enjoying your family and summer break.
Kids
If you have children, then you know how much energy they have, and sometimes it's hard to keep them occupied. How to Save Money While Keeping Your Kids Entertained This Summer is the perfect article to keep them happy and to keep you from becoming overwhelmed.
If your children want to go to summer camp, and you're looking for ways to keep the cost down, Save Money On Summer Camps for Kids provides numerous tips on how to save while your kids have a fun time.
Save at Home
Summer is a difficult time of the year to save because of the heat. 10 Tips for Saving Money in the Summer Heat provides some wonderful ways to cut down on costs easily.
Looking for ways to cut down spending while still enjoying the break? 10 Ways to Save Money This Summer has a ton of summer time tips for everyday life.
Back to School
Going back to school can be a stressful and expensive time but in these wonderful articles, you can learn a few fabulous ways to cut down on the costs and hassle.
Save Money on Back to School Shopping
6 Things to Do This Summer for Back to School
What to Do
If you're looking to shop, Best Things to Buy This Summer has plenty of frugal items to purchase without going over budget.
Bored this summer? 7 Frugal Summer Projects & Activities lists a few fun things to do to combat the summer-bummers and keep things fresh and exciting.
Road trips are always fun and pretty simple when looking for something to do this summer. 4 Ways to Save Money on a Road Trip has tips to keep your road trip inexpensive.
Keeping Cool
How to Survive the Summer Heat on a Budget teaches you how to keep spending down and the heat away in the appliances that are used often during the summer months.
Keeping the heat at bay during the summer can be pretty difficult. Stay Cool this Summer for Less provides tips to combat the hottest days while staying on budget.
Frugal Vacationing
5 Ways to Save Money on Vacation provides simple ways to keep you frugal during the break.
Summer is the perfect time to get away, but vacations can get expensive. In 7 Frugal Summer Vacation Ideas, we show you a few frugal tips on where to vacation.
5 Ways to Save on a Fantastic Vacation offers tips on how to save money before and during your vacation.