5 Life Saving DIY Blends
Posted on August 16, 2013 by Sabrina Smith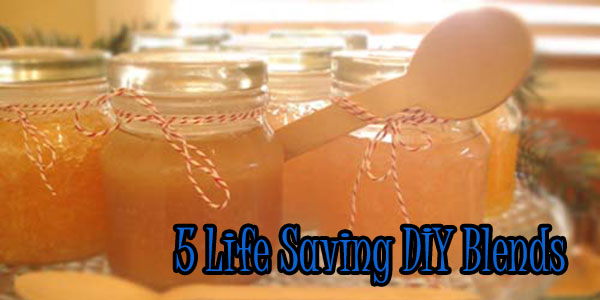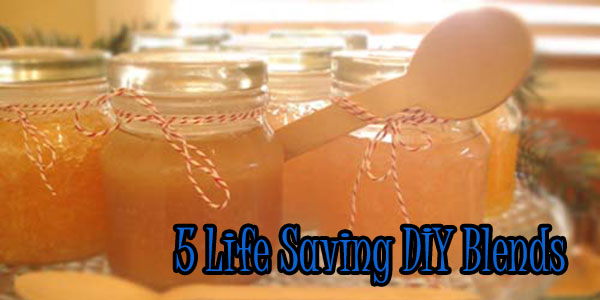 Saving money doesn't have to be hard, and with these homemade recipes, you can save while you indulge on great household products. From pet shampoo to sugar scrubs, keeping your home fresh and clean or keeping your skin nice and healthy is easy. Here are five recipes to save your life and money.
Natural Dog Shampoo
With this natural flea killing mixture, you can keep your pups healthy and flea free. This isn't a permanent fix; it just kills the fleas already chewing on your pup. Use flea medication to keep the fleas from moving in in the first place.
Ingredients:
1 cup dish soap- Dawn for Sensitive skin is best
1 cup white vinegar
1 quart warm water
Directions:
Mix the ingredients thoroughly in a bowl, and then pour the solution in a bottle.
Apply the shampoo like it was a normal bath. Massage it into your pet's fur for about five minutes.
Make sure you rinse thoroughly and pat dry. Your dog should be nice, clean, and flea free.
Fake Febreeze
Buying Febreeze can really start to cost you, but with this simple mixture, you can get fake Febreeze for cheap.
Ingredients:
1/8 Cup of Your Favorite Fabric Softener
2 Tablespoons Baking Soda
Hot Tap Water – To Fill the Bottle to the Top
Directions:
Mix the ingredients together in a spray bottle by shaking well.
Reap the benefits of a cheap and easy homemade fabric and air freshener.
Gel Air Freshener
Make a great-smelling air freshener out of household materials. If you want, adding a bow or some kind of pretty fabric to make it look good. You can use these as gifts too.
Ingredients:
2 Envelopes unflavored Gelatin
1 tsp or more of some perfume or other fragrance
1/2 cup hot water
1/2 cup ice cold water
Food coloring
A small jar like a jelly or baby food jar
Directions:
Mix the gelatin and hot water in a bowl until the gelatin in dissolved.
Stir in Fragrance and food coloring, then the ice water.
Pour in the small jar and let it set in a cool place (anywhere but the fridge)
Olive Oil Sugar Scrub
Fancy scrubs can get pretty expensive, but olive oil and sugar offer a cheap and wonderful way to get rid of dead skin, softening it at the same time.
Ingredients:
These amounts are for a hand scrub, but can be used all over the body
1-2 tbsp's of sugar
1-2 tbsp's of olive oil
Directions:
Pour the sugar in one hand, then the olive oil.
Rub the two together with your palms making sure to get your cuticles and all the dead skin. If you want, you can also scrub further up your arm.
Rinse the mixture off and enjoy the feeling of soft, smooth skin.
Homemade Stain Remover
This neat blend of household items is perfect for removing the pesky stains in your favorite shirt or pants.
Ingredients:
1-part Dawn dish soap
2-part Hydrogen Peroxide
Directions:
Mix the two ingredients together thoroughly.
Rub onto the stain and watch it disappear. If it's really deep, you can add some baking soda and start scrubbing. The stain should come then come out.