7 Tips on How to Save and Prepare for Baby
Posted on July 1, 2013 by Malerie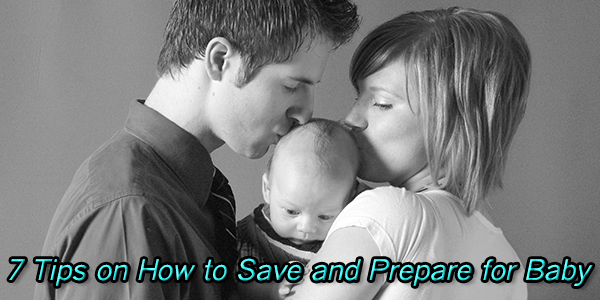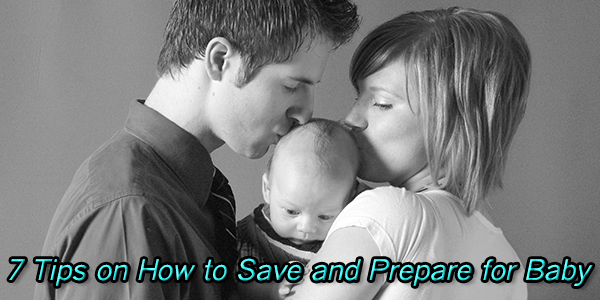 Whether plans for a baby are right on the horizon or you are currently expecting, everyone knows that a little bundle of joy can add big financial stress. Here are some tips to help you save and prepare for baby, so you can more adequately enjoy every precious moment.
Don't jump the gun
Many first time parents get so excited about baby that they go out and start buying as soon as they find out they're expecting. It's smarter to save than spend. Wait for the baby shower before you buy any large items or anything in bulk. Go ahead and price check in case you need something you didn't receive, but in most cases the hostesses will pitch in to purchase a large necessity and baby gets lots of clothes, wipes, bottles, diapers, etc. Also think about having a diaper and wipes party for the men.
Stay Healthy
Make sure to eat healthy and exercise before baby. Caring for mommy and daddy's physical and mental health beforehand can help you save on stress and medical expenses further down the road. Savings from nixing the fast food will also add up quickly.
Save on food
Formula can be very expensive, so if it's an option, breastfeeding and investing in a pump is the easiest way to save money. There are also many additional benefits of breastfeeding for mommy and baby. However, if breastfeeding is not an option consult with your pediatrician about different formula options for your baby, and be sure to ask for samples! Don't be afraid to buy generic or store brands, since all baby formula is FDA regulated. Once you find the right formula for your baby, buy in bulk.
When baby is ready for more solid food, either buy the baby food in bulk as well or puree your own fruits and veggies. Be sure to freeze leftover to keep from spoiling.
 Save on Diapers
When the shower diaper supply finally dwindles down, buy in bulk! Invest a couple of extra dollars for a more sturdy diaper since the accidents caused by cheaper diapers cause you to throw nice clothes (and money) away. If you can stomach washing them yourself, cloth diapers can also help with savings.
Buy or borrow secondhand items
There are many things baby will grow out of quickly: bassinet, swing, clothes, shoes, etc. Shop around at consignment stores and garage sales for these items. Ask friends to lend you gear their children have already grown out of like highchairs, booster seats, playpens  or even a changing table (simply buy a new pad).
While you're at it, ask/shop around for maternity clothes as well. You'll only be in them for a few months so there is no point in buying a whole new wardrobe. Be sure to buy a belly band to stay in your pre-pregnancy jeans for as long as possible.
Buy double-duty
There are certain things you should invest in and buy new, like car seats, strollers and cribs, to make sure you get the best safety features for your baby. Be smart with these purchases and buy convertible items that can grow with your baby, for example, find a crib that will turn into a toddler bed.
Start saving ASAP
It's never too early to start saving for your family's future. Open up a savings account for baby to start putting money aside. Financial experts say you should have six months of expenses saved up before the baby arrives. Also, think about starting a college fund. The Gerber Life College Plan is a good place to start and it doubles as life insurance.