How to Save Money Planning Your Wedding
Posted on June 26, 2013 by Malerie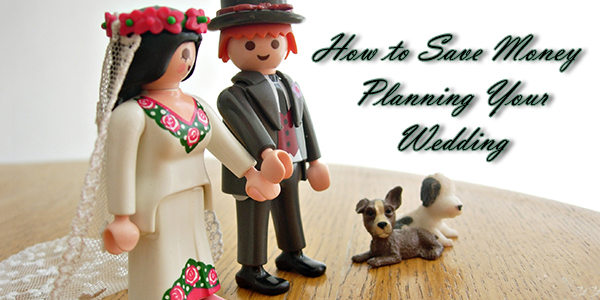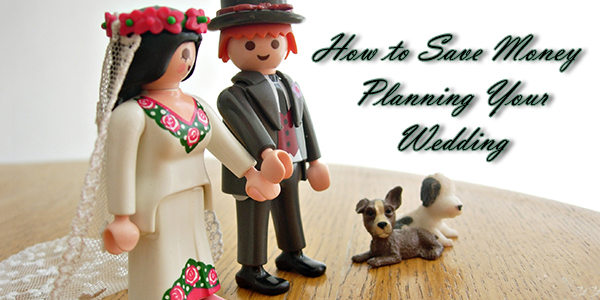 It is no surprise that weddings are expensive; just take a look at the booming industry. With all of the details that go into planning a wedding, costs quickly add up. Find out how to save money planning your wedding with these tips and tricks.
Prioritize
There are many wedding planning checklists offered online  that can keep you organized, but a key to planning on a budget is prioritizing what facets of the wedding are most important to you and your fiancé. Figure out what areas you'll get the most joy and use out of and you won't feel so bad skimping on the rest.
Tip: Ask married couples for advice and what they remember most about their wedding, or ask friends who recently attended a wedding what they enjoyed most about it. If nobody remembers what they ate, then maybe it's a better idea to opt for an inexpensive dinner menu.
Timing is everything
If you have the flexibility, try to avoid "peak-season" dates which are typically more expensive. By choosing a date between November and April (off-season) you can possibly save up to 15% on your venue and also snag great deals on vendors as well.
Another trick is to book your wedding on a Friday or Sunday since most venues will have a much lower price for these days due to the high demand for Saturday evenings.
Do it yourself
Sites like Pinterest and Martha Stewart Weddings have tons of DIY wedding inspiration. From centerpieces created out of dollar store materials to how to make your own photobooth using your iPad, with a little planning and work you can save thousands by skimping on a decorator. DIY projects also allow you to put more of your personality in your big day.
To cut costs on save the dates, invitations and thank you cards check out sites like Shutterfly's Wedding Paper Divas or Mixbook to create your own.
Get frugally creative on:
Cake
Save on cake by having a smaller bridal cake and sheet cakes in the back to serve. Another idea is to skip the bridal cake altogether and instead set up a dessert table. This is a fun way to satisfy every guest's sweet tooth and to cut costs even further, ask family members and friends to bake their famous apple pie, soufflé or whatever they'd like to add to the table.
Food
Host a luncheon instead of a dinner reception, or perhaps an hors d'oeuvres and dessert only party. These ideas would work great for weekday weddings.
Flowers
Get the most bang for your buck by using each floral arrangement in more ways than one. Bridesmaid bouquets and /or flowers used to decorate the pews can be put into vases and incorporated into centerpieces. Altar pieces can be used to decorate the buffet, cake or even the bride and groom table.
Use inexpensive greenery like baby's breath and ivy in the arrangements to cut down the number of flowers.  Also, the bigger the buds the less you'll need. Flowers like African Marigolds, Gladiolus, and 'Stargazer' Lilies, easily fill a room.
Music
Get a friend or family member to DJ your big night for free, or skip the DJ altogether and create a playlist of the songs you'd like to hear and plug in your iPod. You can even ask guests which song they'd like to hear on your R.S.V.P. cards. Make sure your venue has the proper system in place first.
Borrow and bargain
Thrift stores, flea markets and garage sales can be hidden gems. Become a bargain hunter for unique finds you can incorporate into your wedding. Sites like eBay, Etsy and Amazon will allow you to find everything you need to cut costs from plastic china and antique Mason jars to fabric and trim.
Preownedweddingdresses.com and oncewed.com allow you to find gently used designer dresses at discounted prices. Some have never been worn, and you can sell your gown back on these sites as well.