How to Save Money While Keeping Your Kids Entertained This Summer
Posted on May 29, 2013 by Malerie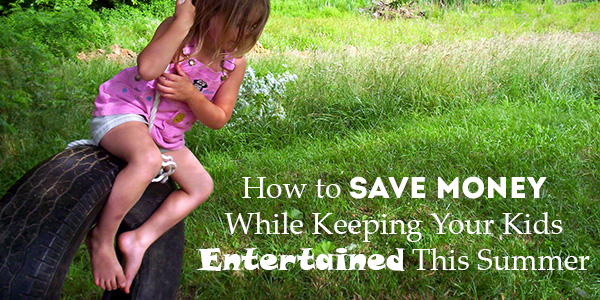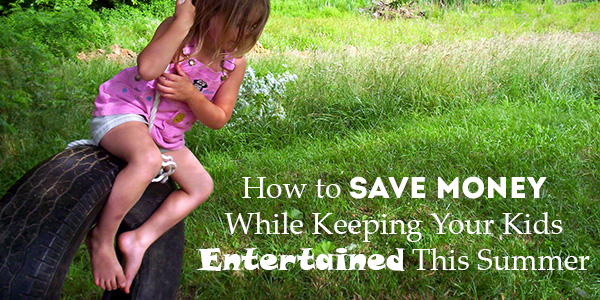 The kids are out of school, the sun is blazing and your sanity is moments away from going out the door with all of your money and the cool air. Before you lose it, take a deep breath and a few minutes to read over these fun ways to entertain your kids this summer without breaking the bank.
Utilize free local resources
During summer most public libraries host a story time, as well as other events. This gives kids the chance to get out of the house and change their routine, which they will look forward to.
Many movie theaters host free summer movies (typically morning shows). Make sure the kids have had a large breakfast to avoid paying for pricey concession stand items.
Check out the Alamo Drafthouse's Free Summer Kids Camp lineup.
Scour for deals
Sites like Groupon and Living Social offer great deals for summer family activities. Over 50% off trips to the zoo, children's museum, summer camps, putt-putt, inflatable play and more.
Get creative
Kids love arts and crafts. Pinterest and mommy bloggers make it easy to get creative with lots of step-by-step ideas. Spoonful has a preschool crafts page that can be sorted by different categories, including materials. If your kids are old enough, entertain them with some science experiments. They will be in awe and learn something new while you're saving money.
Enjoy the outdoors
Plan a day at the park. Pack a picnic, fly a kite, play a game of soccer or discover a new trail. When you get home, camp out in the backyard and point out constellations. There's so much you can do and it's all free.
Cool off
Head down to the community pool to beat the heat. If you'd rather stay home, turn the sprinklers on and let the kids run around in them while you barbeque (saving you money on your electric bill), or make it even more fun with a water gun fight.