5 Things That Are Wasting You Time and Money (and What To Do About It)
Posted on May 6, 2013 by Guest Author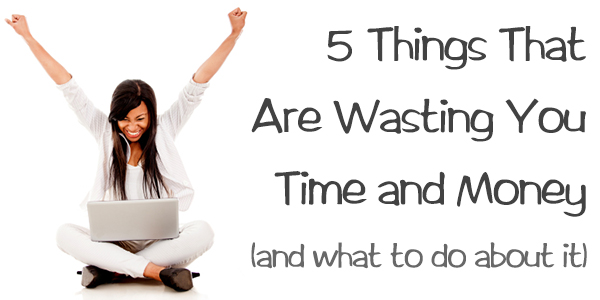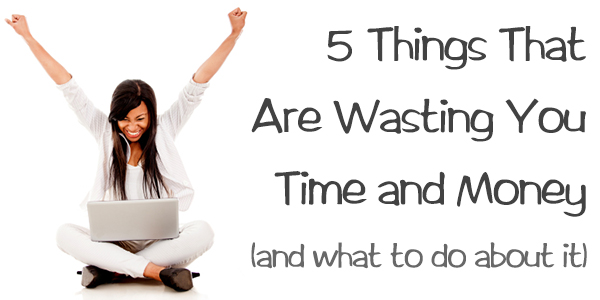 We all like saving time and money – that's why we're here. Find out from productivity guru, Ari Meisel five things that are wasting you time and money, and what to do about it.
1) Buying Household Supplies
Have you ever stopped and calculated how much time it takes you to go shopping for groceries, or cleaning supplies, or toilet paper? Typically these activities would amount to thousands of hours. Besides the time, habitually heading down to your local store to buy the same items means you aren't necessarily getting the best price.
Solution: Amazon Subscribe & Save allows you to "subscribe" to non-perishable items stocked by Amazon. Things like toilet paper, dog food, batteries, even food staples like pasta and canned goods, are all available on an auto-ship basis. You simply choose the amount you want and how often you want it. You'll get an email reminder the week before it ships so you can cancel anytime or adjust the schedule as needed. The best part is you get an automatic discount for signing up.
2) Waiting on Hold
It doesn't matter if you are calling your dentist for an appointment or the main customer service line at American Airlines, waiting on hold is really annoying. It also means you are wasting time when you could be doing something more useful and productive.
Solution: Use LucyPhone to wait on hold for you. Simply tell it the number you want to call, go through any prompts if you need to, then press * and hang up. LucyPhone will call you when someone comes on the line. For advanced users try GetHuman which allows you to simply specify the company on their website and they call YOU.
3) Scheduling
The average number of emails required to schedule a meeting is 7 because you have to pick a time and place. That's definitely a waste of time and opportunity costs.
Solution: Try ScheduleOnce, which gives you a public facing real time availability tracking appointment page where people can visit it and request meeting times with you. Then all you have to do is approve one and it's added to both your calendars with all pertinant details.
4) Online Shopping
Who has time to find the best price on the latest video game for your kids or even the replacement filter for your air conditioner. You could spend a lot of time online researching and comparing and still not get the best price because you don't know all the places to look or available deals.
Solution: Install two extensions for Chrome, Invisible Hand and Coupons at Checkout. With invisible hand, when you look up a product online a header at the top of the screen will automatically appear showing you the lowest price for that product somewhere else on the web. When you go to buy it, and you see the little "promo code" box, simply click the empty box and Coupons at Checkout will pop up with a list of potential codes and what they do.
5) Doing Mundane Tasks
Everybody has those endless to do lists with things they never seem to get to. We all have strengths and weaknesses and about 90% of the things we do on a daily basis can be done by other people. Enabling ourselves to clear our plates and focus on the 10% of things that we are uniquely skilled at means that we can be more productive, happier, and more prosperous.
Solution: Virtual Assistants make life better, PERIOD. You can get a virtual assistant from FancyHands for as little as $25 per month and have them do everything from sending invoices to making appointments to uncovering new business leads.
Ari Meisel created The Art of Less Doing as a productivity method to help people optimize, automate, and outsource everything in their lives in order to be more effective. Find out more great tips at
LessDoing.com
 and follow Ari on twitter at @AriMeisel