What to Do If Your College Grad Moves Back Home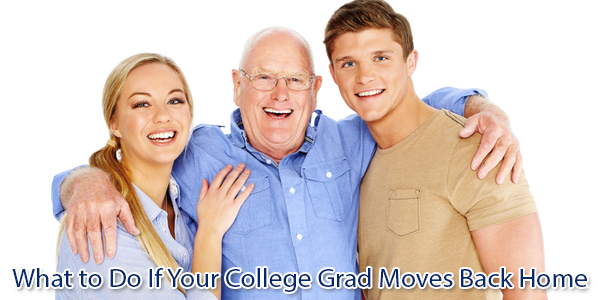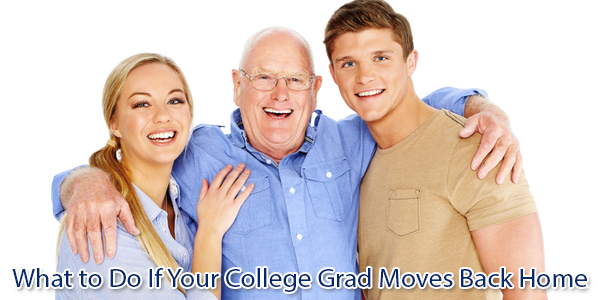 College graduates are moving home at a much faster rate than ever before and it's no wonder with the rising costs of living and tough job market. Whether you are personally for or against this new trend, this situation works great for some families. So what happens when your new grad decides he or she wants to move back in with you? Here's a quick guide for what to do if your college grad moves back home.
Set Boundaries
The first thing you need to do is decide and agree on boundaries. Even though your kid is coming back into your home as an adult, you may want to set a curfew, assign chores and ask for rent. Whatever the situation, it's important to talk about these things up front so everyone fully understands what is and isn't acceptable in the household. You may even want to put these things in writing for clarification down the road.
Establish SMART Goals
I am a big proponent of setting SMART goals – they must be Specific, Measurable, Attainable, Relevant and Time-sensitive. Moving home is supposed to be a temporary solution so your college graduate can on his or her feet without amassing any more debt. It's important to set clear goals and work toward them. Decide on a game plan, such as 3-5 job applications per week or six months of free rent and make sure you stick to them.
Money
No matter how awkward, you must talk about money. Decide on a monthly rent, if any. Are they going to chip in for groceries or utilities? What about a savings plan?
A friend of mine had an agreement with her parents that all of her wages would go toward paying off student loans while she lived at home rent-free.
Job Search
Some college grads are underemployed with the same retail job they had in college, but some move home while standing in the unemployment line. Both of these scenarios are fine, but the ultimate goal is for your kid to get a real, grownup job in their chosen field. A good job search is really a full-time job, so make sure the necessary time and energy is put into it. There are a ton of resources for job seekers and a great place to start is Ask a Manager. Alison Green has advice for all types of situations, from resume help to cover letters and work situations.
Be Supportive
There is a fine line between being a supportive parent and letting your kid get away with postponing adulthood. This is probably a tough time for both of you, but it should be harder on them than it is on you. Especially in the beginning, let your college grad know that you support them and are there to help them transition into being a self-sustaining adult.
End Date
Know that someday (hopefully sooner rather than later) your kid will be moving out of your home for good, so now is the best time to get in quality time together before your lives start getting busier. You don't have to decide on an end date in the beginning, but it's a good idea to set a time frame – three months, six months, one year.