Save Money When Buying a House
Posted on March 15, 2013 by Guest Author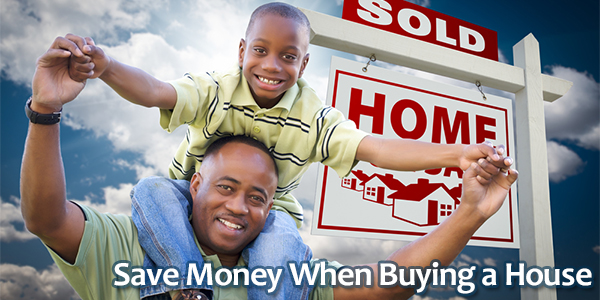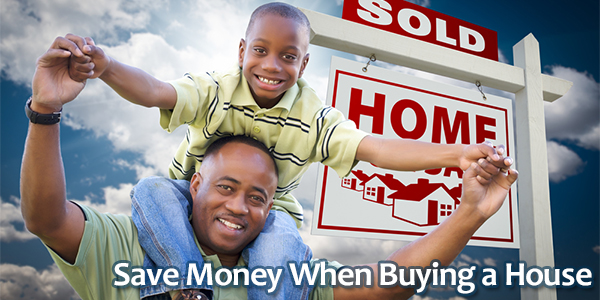 Buying a home is likely the single-most expensive transaction you will ever make. And when you consider the long-term implications, possible options and all of the components of buying a new home, it is easy to see how some people can become overwhelmed.
Here are some house hunting tips that can help you stay organized, focused and in control of your finances so you can save money when buying a house.
Determine Your Budget and Get Pre-approved
The first step to save money when buying a house is to find out your credit score. There are many free and paid ways to access your credit score and determine whether or not you will qualify for the most competitive mortgage rates. Once you know your credit score, take a realistic look at your finances and budget to determine your debt-to-income ratio, and what you can afford for a down-payment on a new home. There are countless mortgage calculators on the web that can assist. Just be sure that you take into account personal mortgage insurance (PMI), homeowners insurance and real estate taxes when determining your total mortgage expense. Some calculators only include the mortgage payment.
Lower Your Mortgage and Other Monthly Bills with BillCutterz
Did you know that you can send your mortgage bill and your other monthly bills to BillCutterz to save money? BillCutterz is a bill discounting service that negotiates on your behalf with your service providers for lower rates. Bills you can send include cell phone, home phone, cable and satellite TV, internet, electricity and gas, and many more. It's free to get started and there is no risk – if they don't save you money, there is no charge to you, ever. Find out how much you could save on your monthly bills with BillCutterz.
Make a Wishlist for your New Home
Put together a list of must-have items for your new home and communicate this to your Realtor prior to having them show you properties. By providing these items in advance, it can help you stay focused on a home that fits yours needs as opposed to falling in love with a property that may exceed your budget. It also saves time and energy.
Do Some Research
Prospective home-buyers should never go into a home search blindly. You should always familiarize yourself with the area's median home prices, median incomes, and, most importantly, recent sales of similar homes in the area (often referred to as comparables or "comps"). A good real estate agent should help you with this knowledge but keep in mind that they are salespeople and their commission is based on the sale or purchase price of the home. Familiarizing yourself with the areas comps will allow you to see when homes are overpriced and better prepare you to make an educated offer.
Identify Hidden Costs
You should approach your home search with an eye for potential problems. Do some research on what some common big-ticket repairs in your market are and arm yourself with an ability to see these problems. Roof repairs, old water heaters, insufficient wiring, foundation problems and water damage are all easily recognizable problems that can cost lots to repair. There is always room to work repair costs into a renegotiated offer when issues during home inspections come up, but you might want to avoid these scenarios, unless you are really getting a good deal on the home. Being able to spot these issues yourself will give you piece of mind going in to your home search.
Don't Get Too Emotionally Attached
Chances are if you love a property, it meets all of your needs, and its in a great neighborhood, you are not alone in wanting to purchase it. These are the homes that are priced right and are move-in ready. They are the homes that don't stay on the market beyond the first open house and may even result in a bidding war between prospective buyers. This is exactly the situation you want to avoid. Despite the fact that nothing could be more personal than picking your next home, you want to try and maintain a business-like approach to your home search. You don't want to get into a bidding war and overextend yourself on a property. Recognize these houses as they come on the market and approach them with a certain amount of cynicism.