How to Plan a Cheap Vacation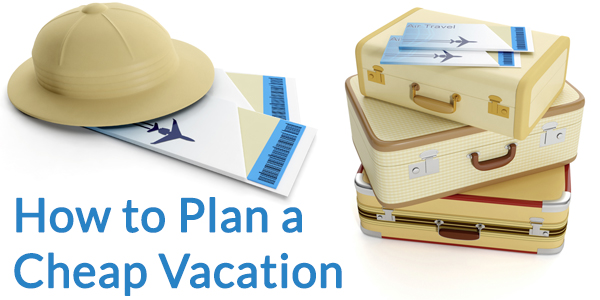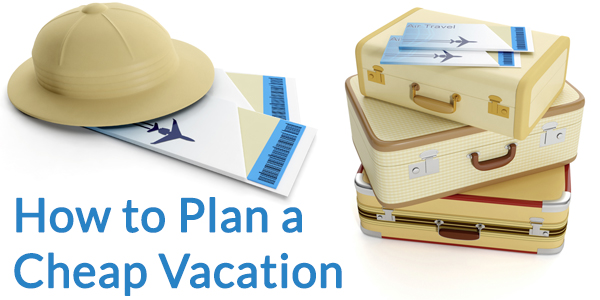 We all love a great vacation, even if it means going outside our frugal budgets once in a while. Taking a fun trip is a good way to relax and recharge, but it can also be stressful – planning and budgeting is tough, but your vacation doesn't have to break your bank. Find out how to plan a cheap vacation so you can enjoy your time off instead of worrying about how to pay for it when you get back.
Do Your Research
Planning your vacation is the most important step to saving money. There are many things to consider, such as location, time of year, length of trip and method of travel. First step is to decide where and when you want to go, and then work on the details. If you just need to get away, look for off season venues like going to the beach in winter (Corpus Christi is sunny and 75 degrees right now).
Make sure to check daily deal sites like Groupon and Living Social to see if you can get an even better deal on your trip.
All-Inclusive
All-inclusive packages are a great way to save money because you don't have to pay for extras like food and drinks. Many resorts and cruises offer all-inclusive stays so you can save big and not worry about the little things.
Listen to a Sales Pitch
As long as you won't be tempted on buying an overpriced time share, sit through a sales pitch to get a free weekend vacation. Finding these is easy, especially if you are near a big city. Spending a couple hours in a seminar is worth a free hotel stay to most of us.
Work Your Way
This isn't for everyone, especially those of us with a 9 to 5 job to come home to, but it is a good way to travel on a shoestring budget: take temporary work to fund your vacation, such as raking blueberries in Maine or tour guide in Alaska. Here is a helpful resource for working while traveling, How to Travel the United States on a Budget.
Plan a Staycation
While staying at home isn't nearly as fun as exploring a new locale, it is definitely much friendlier to your pocketbook. Relaxing at home is a great way to get your mind and body in tip top shape before returning to work. If you want to see some sights, become a tourist in your own city and explore all the things you haven't had a chance to see yet.
Other Resources for a Cheap Vacation