10 Ways to Save Money on Used Furniture
Posted on March 25, 2013 by Guest Author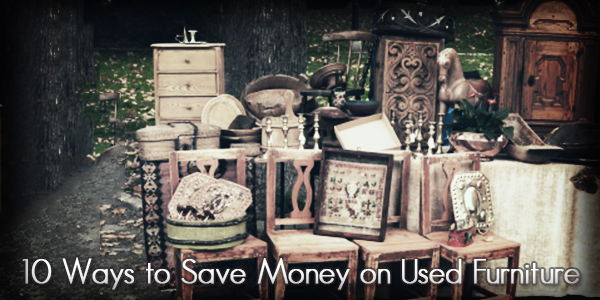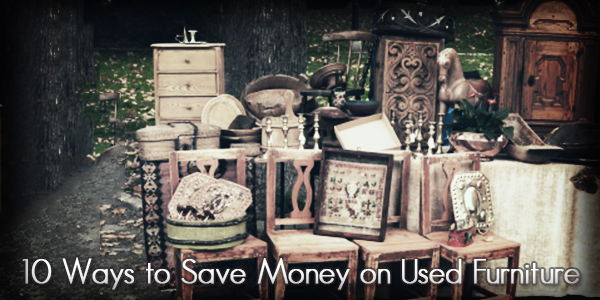 If you, like most of us out there are feeling the pinch, finding that currency just doesn't stretch as far as it used to, you're probably interested in knowing how to buy furniture on the cheap. We look at where to find good furniture deals that will help you create a beautiful home without busting your budget. Here are 10 ways to save money on used furniture.
Buy Online
Not only will you have access to a wider variety or bigger inventory of products, you may also find discounts that may not be present at a bricks and mortar store. Since online retailers can shave off a lot of costs they sometimes pass on these savings to customers.
Craigslist and eBay
Check eBay or Craigslist in particular where many individuals are looking to flog off furniture because they are moving, upgrading or downgrading – someone's junk may well be your treasure.  You can find practically new or gently used furniture here.
Explore Freecycling
This is a kind of bartering concept where you exchange what you don't need for that which you do. So you may well find that the couch that is too small for your new home is just right for someone else's smaller living room area. And perhaps you can find someone else's dining table that is just right for your dining room!
Keep an Eye Out for Ads
Look out for ads in papers or on in store windows for going out businesses sales, by people who are relocating and hoping to sell of their stuff quickly and perhaps cheaply as well.
Consignment Stores
Look at consignment stores. Here as well, you can take advantage of individuals who want to sell off stuff that they don't need or no longer want. You may just find exactly what you need at much less than the price you would have had to pay for a new piece.
Yard and Estate Sales
Garage sales around your home and elsewhere can be great hunting grounds for furniture. You can find some really fine pieces of furniture here – well crafted, with good quality wood; even sometimes of some antique value. Big or small pieces – a comfy sofa or a quirky lamp, an interesting occasional table can all come together in your home to create an eclectic, appealing and out of the ordinary mix.
Ask Your Friends and Family
Let it be known to friends and relatives that you may not be averse to certain items of furniture that they may want to dispose of. Ask them to offer you first refusal before they sell off or otherwise dispose of their furniture.
Flea Markets
Flea markets are another option for those looking to get furniture on the cheap. Here as well there is a chance of finding some truly fine pieces of furniture if you can just try and look under the surface.
Warehouse Stores
Also remember to check out warehouse stores like Costco. Stores that sell you stuff in bulk also offer some great deals on furniture.
Wherever you look for cheap furniture to buy, remember to look beneath the surface. The furniture could be dusty or grimy from being in a shop for a while, but look underneath at its potential – what will it look like cleaned up, polished and restored?
Sarika Periwal
is a widely read home design and decor writer. There are so many options for you to pick up barely used or gently used furniture for your home. This is practical, economical and sensible in times of economic stringency. And if you are looking to buy new hardwood furniture, check out these
dining benches
or this
living room furniture collection
.