Tips for a Frugal Spring Break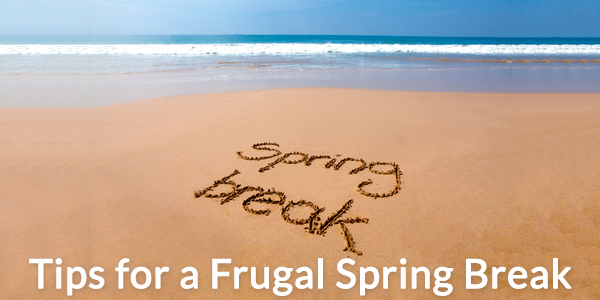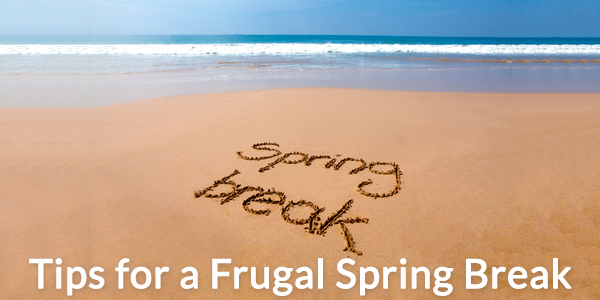 Spring break is just around the corner and it's time to start planning if you're lucky enough to get some time off. Here are some tips for a frugal spring break so you can enjoy your vacation without hurting your finances.
Relaxing Staycation
While staying home doesn't sound as fun as a trip to the beach, it is one of the least expensive options for your break. This time is not just about soaking up the sun, it's about relaxing and recharging before heading back to the real world, and this can be accomplished at home. Plan an event with friends like a backyard barbecue or campout to keep the kids happy.
Become a Tourist
Most of us have never explored our own cities the way a tourist would – and spring break is a great time to take in the sights. Find out what local events are coming up from websites like Trip Advisor.
Out of Season
The cheapest vacations are the ones no one else is taking. Everyone and their grandma is going to the beach for spring break so why not change it up and go somewhere that is out of season, like Santa's Village in New Hampshire or visit a state park.
Get the Best Price
Groupon and Living Social have been featuring a high number of vacation getaway packages for 50-75% off. If you missed a great deal, you can always check Lifesta for daily deals that have already passed. If you're dead set on a certain location, make sure to visit all the travel sites like Priceline and get the best deal.
Eat on the Cheap
Meals can make a huge dent in your budget so to keep costs down, make sure you aren't splurging on food. Buy food from the supermarket as much as possible and make your own meals to save money. When you do eat out, combine specials with discounted gift certificates from websites like Restaurant.com. Pro tip: If you wait for sales, you can get a $25 gift certificate for only $2.