Shopping Tips for Big Sales
Posted on February 1, 2013 by Guest Author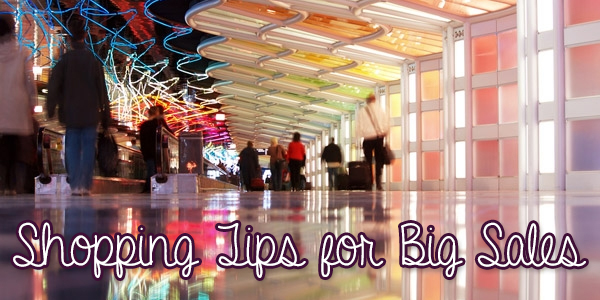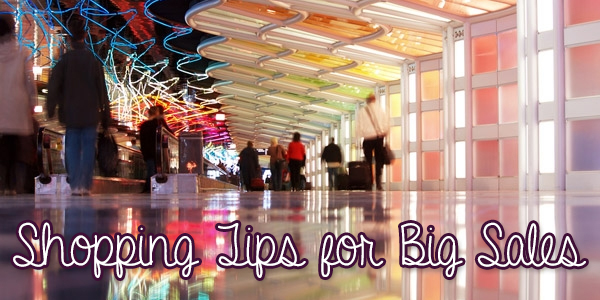 Big sales spring up all the time at various retailers and they are a great way to save money. There are some things you must keep in mind, however, before you begin your shopping spree. We have prepared some tips so you can have a less hectic and better organized day when that time comes around. Here are 5 shopping tips for big sales.
1. Get enough rest
This is a very important step – we don't know about you but we've seen plenty of people waiting outside of stores with sleeping bags in at 2 AM, freezing in the cold. Remember that even though there might be great opportunities for a good deal its not worth risking your well-being and comfort to do something as extreme and pointless as that. There will be plenty of merchandise to choose from once the day begins and most of it will be gone by noon but no matter where you are you will usually have a decent chance to buy something good. Be patient and enjoy your day and you'll see you'll have a much better time. Arrive there no more than an hour before the store opens – there is no point in being ridiculous about it by sleeping in the parking lot.
2. Make a list
Having a plan will save you a lot of time – consider what you need and double check it just to make sure. With a little smart research you'll be able to find out more about the deals offered on that day. If you know anyone directly working for a store you might even receive some inside information – that might be against company policies but people rarely follow those strictly anyway so have no fear.
3. Bring friends over
Having a buddy covering your back is always a good way to grab what you need – after all you can't be everywhere at once right? You will have the chance of getting their opinion on the many things you'll be ready to buy this day. Whatever you do avoid bumping in the initial melee when the doors open – there have been reported deaths almost every year when people get trampled on the way in and we believe you value your life higher than a deal right?
4. Avoid bringing the credit cards
You can easily get caught in the sales consumerism madness so avoid bringing credit cards and checks with you otherwise you risk spending too much when you see a great deal. Remember that having a clear budget is a much better idea than going into further debt and worsening your situation overall. Its not worth it and what you buy that day may bite you back in the long run if you act impulsively.
5. Dress smart and bring water
This is something a lot of people forget – you will be moving around a lot and because of the crowds the malls and stores will be hotter than usual. A lot of companies also boost their central air so they can keep their customers happy so keep that in mind – wear only light sweaters and clothes. Bring some water or something else to keep you hydrated and be patient with people around you.