Home Organizing on a Budget
Posted on February 20, 2013 by Guest Author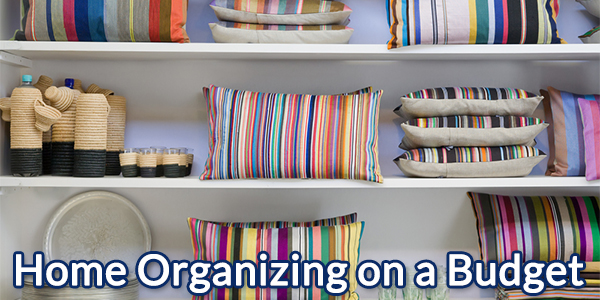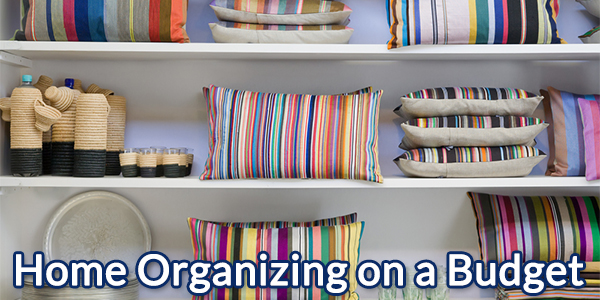 Nobody like mess and chaos at home, but sometimes it is really difficult and even impossible to keep some kind of a simple order in the kitchen or make the living room look larger, because there are so many stuffs there. When it comes to home organizing, every single housekeeper would say that she needs more money that will help her arrange and maintain her house perfectly and satisfying enough for each person from the family.
Compact cabinets and original shelves that even though are tiny and small, they may accommodate lots of personal belongings, boxes, and cupboards to gather all of the clothes with no need to use other premises as stores – these things generally cost a lot, and, unfortunately, it is hard to afford them all. Home organizing, though, may be also achieved at some really low prices. Here are some really nice and original home organizing ideas on a budget that will change your house or flat in no time and almost for free.
Colorful Jars
Kitchen may look really nice and tidy, if you use old jars to gather the spices or products such as rice and beans. To make the atmosphere sweet and lovely, decorate the jars with hemp twine and label the jars with artistic letters. You can use that kind of jars all over the house  – for example, you can organize also your kid toys and your stationery.
Organize the Notes
To keep yourself organized and save lots of the area at home, gather all of your notes, accounts or informal papers at one place – stick some of them on the refrigerator and place the other in your old student folder.
In the Bathroom
In the bathroom, you may use the old stepladder, which cannot find its own place anywhere in your house, while you are suffering from a lack of garage or store. Use it to arrange the towels and the cosmetic products.
About the Living Room
If your living room is about to be chosen and bought, we strongly recommend for your small living room some compact ottoman that may accommodate lots of stuffs in his hidden storage. You may collect your books or CDs here. As to the magazines and newspapers, try to avoid storing them, too, because the free area is impossible by having so many papers at home. Moreover – the mess looks even worse with these scattered magazines all around the room. If you need some of them or parts of them, just cut what you need and store the articles in a particular folder, too. Try to store the batteries in an old box and do not throw them in the recycle bin singly. As soon as the box fills, drive them to the next electric store, where they can recycle them properly – this is a responsible eco action that goes even further than your budget-friendly organizing.