6 Money Saving Tips for the New Year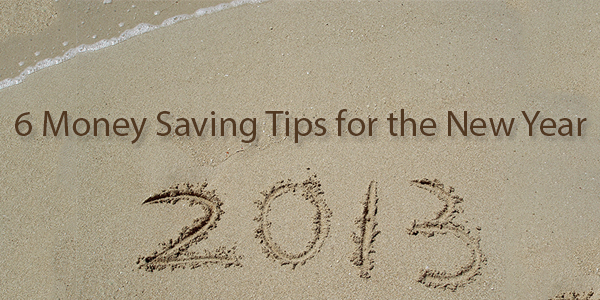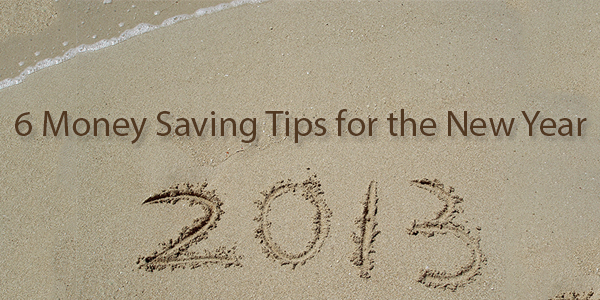 Now that we're officially into 2013, let's talk about one of our favorite things: saving money! Here are 6 money saving tips for the new year.
1. Assess Your Finances
The first step to saving money is to take a look at your 2012 finances and make sure your plan still fits with the new year. Look back at your budget to see if everything still applies. And if you don't have a budget, you should make one right now!
2. Get Ready for Taxes
Even though you won't be getting your W-2 and other tax documents for awhile, now is a good time to start getting ready for tax season. Gather any necessary documents, such as receipts for charitable donations to make your life easier.
3. Keep on Saving
If you don't already have a savings plan in place, now is the time to start one. If you do, look over your savings for 2012 and see if you should increase the amount you're saving each paycheck. One thing I do to keep myself from forgetting to save is pay myself first – I have an auto transfer set up each pay day to put $100 into savings.
4. Lower Your Monthly Bills
BillCutterz can help you save 30% or more on your monthly bills without changing providers or removing features. Simply send in your bills and their Savings Experts will get to work saving you money on every day bills such as cell phone, cable and satellite TV, internet, home bundles and so much more.
5. Get the Scoop
Sign up for newsletters and deal websites like Groupon, Living Social and Slick Deals. I like to subscribe to different deal and coupon websites in Google Reader so I get the latest updates all in one place.
6. SMART Goals
When planning your New Year resolutions and financial goals for 2013, make sure they are SMART: Specific, Measurable, Attainable, Realistic and Timely. Ensuring your goals meet these requirements means that you are more likely to stick with them.