How to Travel and Explore the World on a Budget
Posted on December 9, 2012 by Guest Author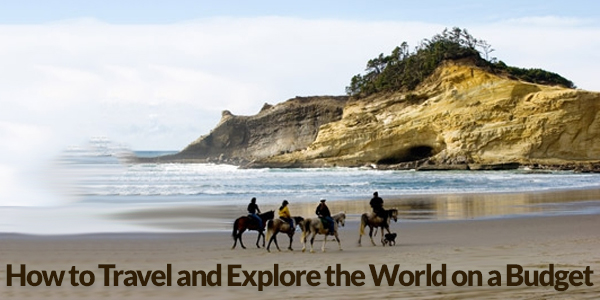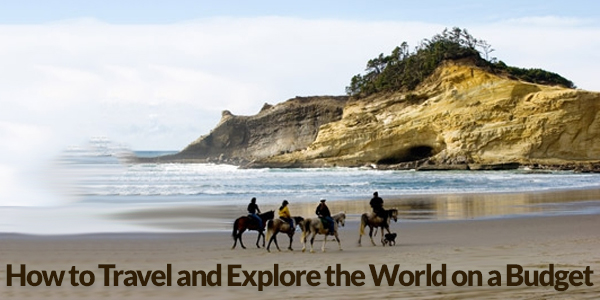 While many would love to take a month off of work and hit the road on their dream holiday, unfortunately, not a lot of people can really afford to go on a vacation far away. Long-term travels and round-the-world trips are a marvelous way to spend a long period of time, but some don't find these ideas feasible.
The two main obstacles that stop people from traveling are the most common ones – lack of time and lack of money. However, these need not stop you from traveling. There are a couple of ideas which will help you explore the world on a tight budget.
Travel Locally
Think about this – have you visited all tourist sights and attractions of your home city? It is guaranteed that even if you have been living there for twenty or even thirty years, there are still dozens of places you have not been and things you have not seen. As much as it is hard to believe it, there are New Yorkers who have never visited the Statue of Liberty, for example. The main reason for this is fact that when one lives in the city, 'there is always tomorrow'. So why not that 'tomorrow' really be the day after the present? There is no better way to take a vacation if you are short on money and time than to take one in your hometown. It does not matter how big your city is, it is bound to have intriguing sights you have not seen. You can add to the experience by actually becoming a genuine tourist. What does that mean? It's simple – check into a hostel/hotel/guesthouse. Get away from the familiar surroundings that your home has to offer. Moving to a new place is what gives you the feeling of unfamiliarity you get when being an actual tourist.
Stay Regional
A similar idea is to travel regionally. If you have a little bit more time, consider going to a nearby city. As already noted, traveling does not always have to be to far-away exotic destinations.
Go camping! The great outdoors always offers pleasant ways of spending your free time. And what better way than to be surrounded by clean nature, far from the noise and pollution of the big city. Plus, you are bringing your own provisions (food supplies) with you, as well as accommodation (a tent) so you wouldn't need to worry about spending any money. Even if you are not a camping person and need to always have a toilet/hot running water, you can still go camping. A lot of parks provide cabins which you can use and not break the family bank.
Book Last Minute
Regardless of whether you would like to travel by airplane or prefer to go on a cruise, booking last-minute can save you a lot of money. For example, if a certain cruise costs X, you will get a deal for about half less if you are one of the last passengers.
Think Outside the Box
When everybody goes to Brazil, you choose Bolivia. Don't go to Paris, see Budapest instead. Instead of Italy, visit Serbia. You get the idea. If you don't feel like spending a lot, skip these famous and much-talked-about destinations and choose less popular ones which can also offer you plenty of marvelous sights. Same goes for the time of the year when you decide to travel. If everybody goes during summer, you go in autumn. Not only will it be cheaper, but you will also avoid the human traffic.
So, next time when you feel like traveling, do not make excuses such as 'I don't have enough money/time'. There is always a way, as long as you have the desire.
Grace is a passionate writer, dreamer and adventurer. She enjoys writing about various interesting and exotic places and people. You can read more at
http://vacation-rentals.com
.