Best and Worst Things to Buy in December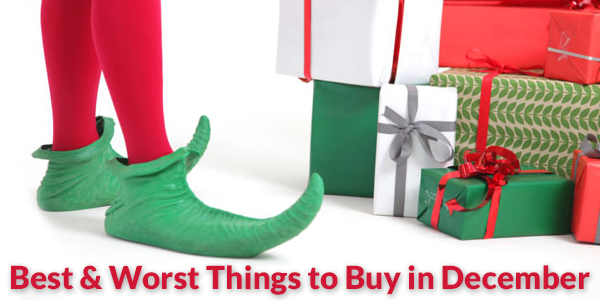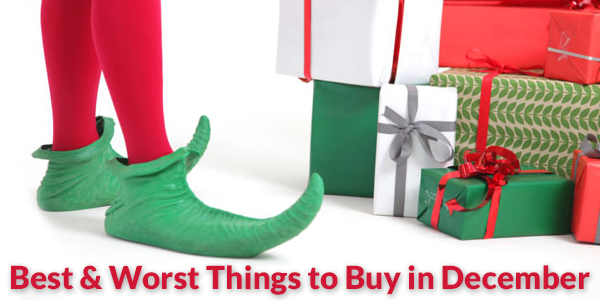 December is one of the busiest months of the year – everyone is getting ready for the holidays and trying to get some great holiday gifts for their loved ones at an affordable price. Sometimes there are bargains to be had, but sometimes there are items you should avoid during this month. Here are the best and worst things to buy in December.
Best Things to Buy in December
Toys – This is an easy one. Toys, puzzles, games and all other popular gift items will be on sale throughout the month of December. However, you will find the very best deals in the two weeks leading up to Christmas so plan to wait if you want the best price.
Cars – December is a great month to buy a new or used car. Dealers are scrambling to make quotas by the end of the year and that leaves a lot of room for negotiation. Do your research and come prepared to haggle and you'll drive away with a great bargain.
Champagne and Sparkling Wine – December is the best time to buy your favorite bubbly beverages. Stock up for the holiday party and enjoy your leftovers after the new year.
Computers – Retailers are offering great deals on computers and computer accessories for the holiday crowds. Make sure to do your research and shop around to get the best bang for your buck. Remember to use your negotiation skills to get some free accessories and peripherals.
Televisions – Besides April, December is a good month to shop for a new TV. Retailers are looking to make sales quotas for the year and are more likely to negotiate on price or throw in free accessories. Shop around, compare prices and try the price matching game to get the best deal.
Tools – Making a home repair in winter is not a fun endeavor so most people aren't buying tools. Other than Father's Day, tool sales are at a low, steady pace throughout the year. Now is the time to bargain hunt for hardware and tools.
Worst Things to Buy in December
Christmas and Holiday Décor – Well, you can still buy holiday decorations during December, but only after Christmas. Wait until December 26 or later to find the biggest discounts.
Calendars and Planners – Wait until early February to start shopping for calendars and planners. These items won't be discounted during December, but they will start dropping in price late January.
Jewelry and Watches – It's best to wait until the Valentine's Day sales for jewelry and watches because retailers are not offering their best sales.