How to Winterize Your House on the Cheap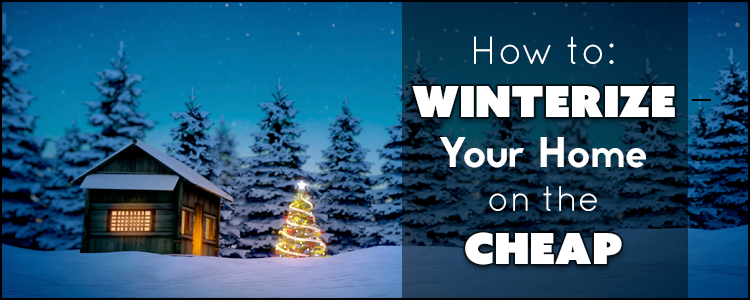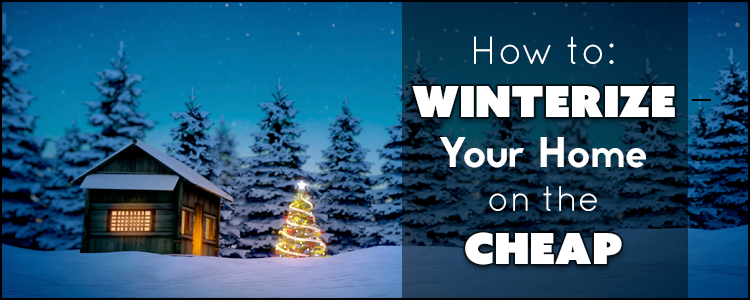 Even though winter isn't quite upon us, it's time to start getting your home ready for the cold temperatures. Here are 6 ways to winterize your house on the cheap to get ready for this winter.
The Space Heater
If you're serious about saving money, a space heater is going to be your new best friend. You can pick up small heaters for under $20 or spend a little more for a larger one that heats more space.
Insulate Windows & Doors
You lose a lot of heat through poorly insulated windows so it's time to wrap them up. Pick up an insulator kit from Amazon for less than $20 or head down to your local hardware store to pick up supplies.
Make sure to check your doors for drafts and seal any leaks you can find. If you have an attic or basement, be sure to check for drafts, too.
Winter Coat for your Windows
Investing in thick drapes or thermal curtains will help keep your heat inside and the cold outside. If you're strapped for cash, use thick blankets.
Thermal curtains will also help you save money on cooling costs during the summer.
Check Your Heating System
Before it gets too cold, check your heating system and make sure it's in proper working order. Do a test run if you haven't turned it on since last year. Change any filters and clear any vents.
If you need to do seasonal maintenance, now is the time. You don't want to be the person calling the repair store in the middle of a blizzard.
Get Your Air Conditioner Ready for Hibernation
Clean your air conditioner and remove any dust or debris. If your area gets especially cold and/or rainy, look into a cover to help extend the life of your a/c unit.
If you have a window unit, it's a good idea to remove and store it for winter. Closing that window will also help keep warm air
Outside Preparation
Check your roof for any loose or broken shingles and make repairs now before it gets too cold. Make sure to clean your gutters once the leaves stop falling to avoid damage from clogs later.
Cover any necessary pipes for sprinkler systems or outdoor faucets. Cover any patio furniture or move it into storage.
If you won't be running the lawn mower until spring, properly store or dispose of any gasoline.