How to Save Money on Heating Bills
Posted on November 16, 2012 by Guest Author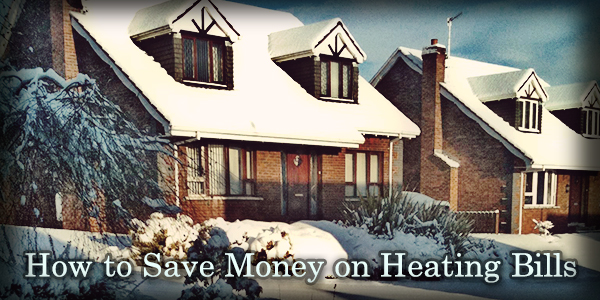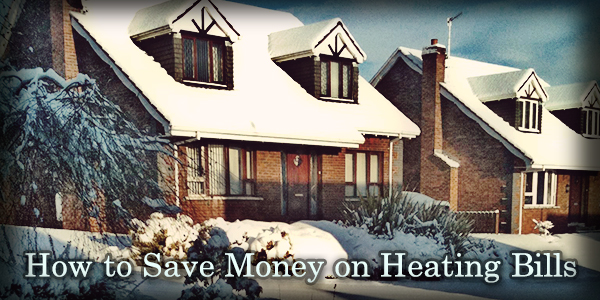 Worried about how you're going to heat your home and pay the bills this winter? You're not alone. With the economy still in trouble and utility companies raising their prices, many families are going to struggle to make ends meet during the coming cold months.
It's therefore very important to save money by conserving heat in your home. Losing warmth unnecessarily simply means that you'll have to use more energy to heat your home, leading to heftier utility bills.
Here are a few ideas to help you stay warm and save money this winter.
Bare floors? Cover them with rugs
Many modern apartments, and some houses, have stylish carpetless wooden floors. Bare floors look great and are easy to clean – but unfortunately they're also a cause of heat loss! Covering the floors with large rugs helps to retain heat, especially if your house or apartment is without floor insulation. Rugs can be purchased reasonably cheaply, so invest in a few large ones and enjoy the noticeable difference it makes to the warmth of your home!
Trap heat with thermal curtains
Windows are a prime source of heat loss, especially in homes without double glazing – but a thick pair of curtains can help to prevent warmth from escaping. Even more effective are thermal curtains, which have a lining specially designed for keeping in heat.
Thermal curtains can be purchased for slightly more than regular curtains. If you're happy with your current drapes and reluctant to replace them however, thermal lining can also be purchased separately. Measure your curtains and buy lining of the same size, and then simply sew it into place.
As an added bonus the thermal lining also helps keep rooms cool during the hot summer months, as well as preventing fading of curtains through sun damage.
Cracks and gaps cause drafts
Heat is even more likely to escape through poorly fitted windows, which have gaps between the window and frame. Luckily this problem is fairly easy and inexpensive to fix – and plugging the gaps will make a big difference in the amount of heat that's kept in your house.
If you think a window or door frame might be leaking air, hold a smoking object such as a burning incense stick, or alternatively a thread, near the suspected trouble spot. Movement of the thread or smoke indicates a draught.
There are a few options available when it comes to sealing window frames. The most effective, though slightly more expensive method, is to apply caulk and bronze weatherstripping to the window frames. Caulk is a pliable sealant that can be bought in tubes from DIY stores, and weatherstripping is a material used to firmly seal the frame. This method of repair can last for decades.
A cheaper and quicker repair involves applying self-stick plastic weatherstripping. This is a perfectly adequate solution though one that may not last for as long as the caulk and bronze weatherstripping fix.
An acceptable compromise is to apply adhesive-backed EPDM rubber; the repair should last at least ten years.
Wood-burning stoves, a long term money saver
If you have the financial resources and are looking for long-term savings on energy bills, then you might consider a wood-burning stove. They cost from a few hundred to several thousand pounds, but could well pay for themselves after years of use.
Creating warmth by burning wood is cheaper than turning on the central heating, because wood can be bought cheaply – and it even comes free if you're able to forage for your own. A wood-burning stove will easily heat a living room, and can even provide enough warmth to heat several rooms. And nothing beats a real wood fire on a cold winter evening!
Brit Peacock has cut down on his energy bills and is now blogging on the subject for
Wooden Blinds Direct
, a specialist in ethically sourced wooden blinds.