Ways to Save Money When You Move
Posted on October 22, 2012 by Guest Author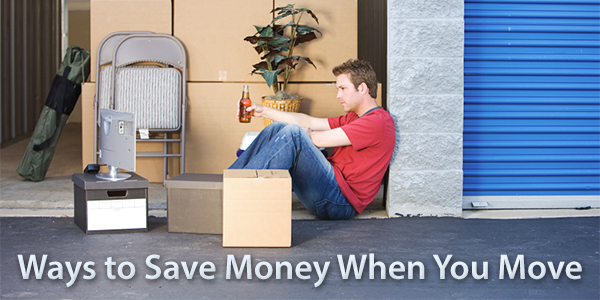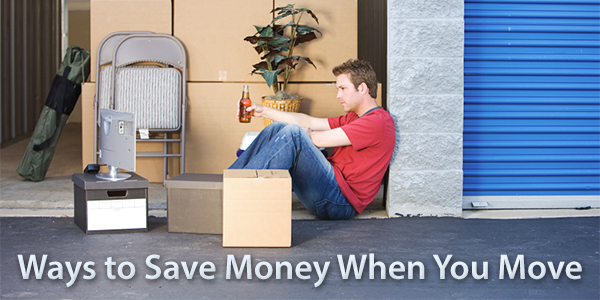 We can't deny that no matter what we do the average human being on this planet would always find ways to save money regardless of where they live. The economic situation floats up and down and in the end an opportunity to save is always welcome. So when we move into a new home we often find out this is another one of those situations where we need to learn new ways to use those skills of ours again. Here are some tips on how to make matters easier on our wallet:
1. Plan the Plan
Above all you should make sure you do enough research on the subject to get a clear idea on what you want to do and how. Call enough moving companies to get multiple quotes and to get a sense of what goes on in the market. Ask questions about the move and answer questions in term. Most of the companies will as a decent amount and they will offer you insight in the form of their estimates.
2. Keep notes
It is extremely important to keep track of the information you were provided with so you can keep things well-organized. The reason for that should be obvious, though a simple notepad can save you heaps of headaches later down the line.
3. Make a list of everything you plan on moving
Having that done ahead of time will give you a checklist you can go by when planning and when movers ask you questions on what exactly you had in mind. Move room by room and note the details present like what pieces of furniture are present and how large they are. Measure them and keep their dimensions on paper for reference. Write down any unusual pieces of furniture like pianos, pool tables and anything else that requires special handling care.
4. Obtain packing materials
Try to make a rough estimate on how many boxes you'll need and what size exactly. You can find boxes in office supply stores, retail stores or moving companies themselves. Having bubble-wrap, shrink wrap and tape is also very important since those will serve you a great deal while packing.
5. Alternate packing materials
You can use old newspapers for padding, towels to cover furniture and other pieces or old curtains and other items you deem useless at this point. Using those will save you on packing.
6. Free quotes are a great way to go
Most moving companies have had at least decades long experience in this line of work, so their customer support lines have a clear idea of what they can work with. Obtaining a quote over the phone works for a rough estimate, however the best way to do it is to invite a representative of the chosen company so they can check things out in person and provide you with a more relevant opinion and a better estimate on the price of your move. Make sure that when they offer you their contract it will have everything they promised to you in written text. This is a good way to make sure you know exactly what you are buying and having a paper trail will give you the much needed security since you're moving your entire household.
Bottom line is you'll need careful planning and research in order to save money on a move and the more time you have, the more you'll have a chance to get a sense of the situation. Happy moving!
Grace Bailey is a desperate housewife , dreamer and content writer. She enjoys writing about Cleaning and Organizing home. You can visit her and read more tips and ideas at
http://www.handymoves.co.uk
.