3 Ways to Save Money on Food in College
Posted on October 5, 2012 by Guest Author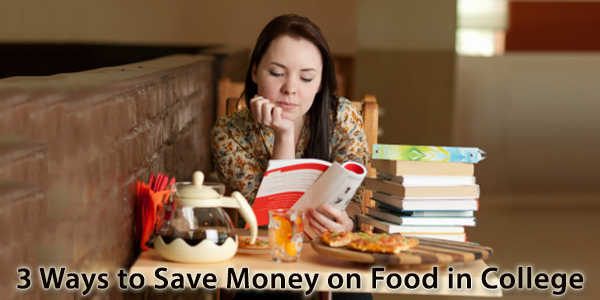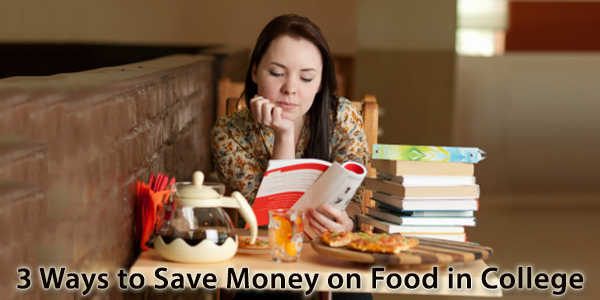 As if college tuition wasn't already expensive enough on its own, paying for meals several times a day on campus can easily deplete what's ever left of your scholarship or loan money if you aren't careful. Campus eateries aren't cheap nor the healthiest food choices. But there are some simple ways that you can still eat three meals a day and not go bankrupt. Here are 3 ways to save money on food in college.
Cash Budget
Before anything else, it's important that you give yourself a "realistic" food budget. Use a money management site like Mint to see where your money is actually going first. This way, you can see where you need to cut back—is it groceries? Dining out? Coffee?  Snacks? Then calculate a reasonable amount of money that you can set aside for each category. I personally give myself a weekly $15 lunch/dinner budget throughout the week for dining out and a $30 weekly budget for groceries. Then to make sure that I stay within confinements of that budget, I withdrawal my budget amounts in cash. Once I'm out of cash, I can't spend any more money until the new week begins.
*If you are on a yearly meal plan through your dorm, you can still put yourself on a weekly food budget so that you don't need to refill your card way before the year is up.
Go to Happy Hour
Cooking dinner (if you can) and making sack lunches to bring with you on campus is by far the easiest way to save your money—bonus savings if you use coupons and a grocer discount saving card. But if you are short on time or just really don't feel like cooking or assembling a meal that day, dining out to eat is ok. Just make sure you do it the "smart way."
For starters, always try to dine during the time where there are "specials"—some restaurants have two- for- one meal deals on Mondays or Tuesday. Happy Hour prices which cut the price of a meal in half from 4 p.m. to 7p.m. on certain days of the week are also excellent times to dine. Drinking tap water with lemon as opposed to a soda fountain beverage or an alcoholic beverage can save you substantial too. To cut calories and save money, you can also make sure to save left overs for the next day. You get two meals for one price.
Attend Introductory Organization Meetings
Lastly, you want to take advantage of free food when you can, especially during the first few weeks of school. Typically clubs and organizations will offer some sort of incentive for attending their first interest meeting of the semester. This incentive usually comes in the form of pizza, hot dogs, or cold cut sandwiches. You don't have to join the club officially (it is only an interest meeting after all) but you get to indulge in some free grub.