5 Ways to Save Money Moving
Posted on September 12, 2012 by Guest Author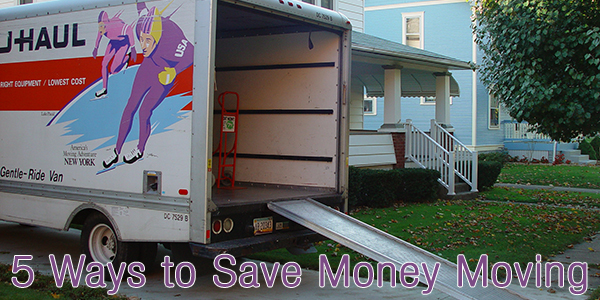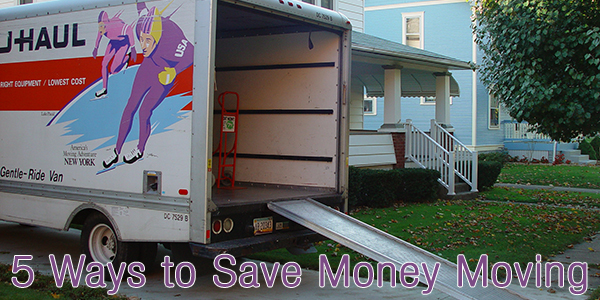 Moving homes is an exciting time full of change, possibility, new beginnings – and hidden costs. From hiring a moving company to buying packing tape, those costs can begin to add up. But moving doesn't have to drain your bank account. Here are five ways to save money moving.
1.  Trim the fat
Moving is the perfect time to finally get rid of all those clothes you haven't worn in a decade and those worn out home furnishings you've kept locked away in the closet.  Especially if you have lived in your current home for a while, there is bound to be loads of items that can be gathered up and donated to charity. Do you really want to pay to move that burnt out old lamp?
2.  Don't splurge on supplies
It can be tempting to buy the brand new moving boxes and the rolls and rolls of bubble wrap, but the truth is that you can find suitable alternatives for much, much cheaper. For moving boxes, head to your local recycling center or check out hospitals, shoe stores, and restaurants. As long as the boxes are clean and structurally sound, there is no reason not to use these free alternatives. Similarly, eschew the packing bubbles and choose newspaper or non-printed butcher paper for items like dishes that can be soiled by ink.
3. Be smart about your moving company
Depending on your situation, you may be able to take on some parts of the move yourself or with the help of friends. However, there are many circumstances where movers will save loads of time (and therefore money) and potentially expensive mishaps. Don't trust an offer that seems too good to be true or a fly-by-night company without any solid references. This is an area where it pays to be discerning, so choose an honest, reputable company.
4. Protect your valuables
Nothing will sting your wallet and your heart like losing or breaking a treasured valuable. Before you begin moving, get your jewels, antiques, and heirlooms appraised and documented. Let the movers know when something is particularly valuable or fragile. And if possible, take small valuables along with you instead of packing them away. When all your treasured belongings are bouncing along down the highway, you'll be glad you took the extra precautions.
5. Save money on the road
If you are moving cross-country or even just across the state, you will need to factor in some expenses for travel. Remember that hotels will often give discounts with an automobile club membership like AAA, or you can even choose to camp along the way (be sure to check that the campground or RV park accepts moving vans). Pack along food and snacks so you won't be tempted to splurge on unhealthy and costly roadside treats.
Try these money-saving tips and arrive at your new home happy.