8 Tips for Online Shopping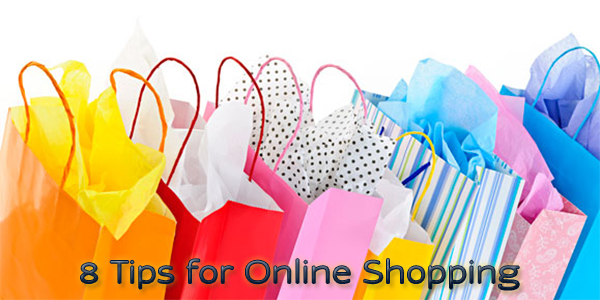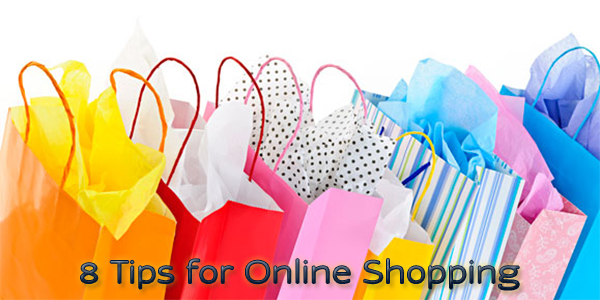 Online shopping is becoming more and more popular and for good reason. You can find all kinds of products at different locations from the comfort of your home, and save time and money doing it. Here are 8 tips to get the most out of online shopping.
1. Be Safe
Your safety and security is of utmost importance – it's better to keep your personal information safe than to save a few bucks. Follow our guide to protecting yourself online, as well as the FTC's 9 online shopping tips.
2. Shop Around
Comparison shopping is the smartest way to get a good price, and the Internet makes it easy. There are many websites and apps available to help you find coupons, promotional codes and low prices. Here's a list of 10 online tools and mobile apps to save money.
3. Amazon Prime
Amazon Prime is only $79 per year and comes with free 2 day shipping and $3.99 next day shipping. You also get access to their huge library of streaming TV shows and movies, as well as other perks like free eBooks. Getting a Prime membership is a no-brainer if you shop online regularly.
4. Amazon Subscribe & Save
Instead of going to your local grocery store to get household products, sign up for Amazon's Subscribe & Save for items you get regularly, like toilet paper, food items and much more. You can save 15% or more by joining this free program. There isn't a contract and you can cancel or change your subscription at any time.
5. Deal Sites
Visit deal sites like Groupon, Living Social, Woot and Slick Deals to get the best bargains. Other websites include Overstock, Steal Network and Mama Bargains.
6. Watch Prices
Most major retailers like Amazon, Target and Best Buy have price match policies. Instead of manually tracking prices for past purchases, get alerted when a price is lowered. You can also add items to a watch list to get notified of sales before you buy. My favorite site for this is Eyeona, which used to be PriceProtectr.
7. Like, Follow & Subscribe
Follow your favorite retailers and brands on social media services like Facebook and Twitter to get access to the latest deals and coupons. Subscribe to their newsletters to get notified of sales and promotions.
8. Get Cash Back
Sign up for Ebates to get cash back on purchases you would be making anyway. When you visit a retailer from their website, they get a commission when you buy something, and then they give you cash back for your purchase. You can earn 5-20% cash back on purchases at 1,500 retailers, including Target, Amazon and more.