5 Ways to Save Money at Restaurants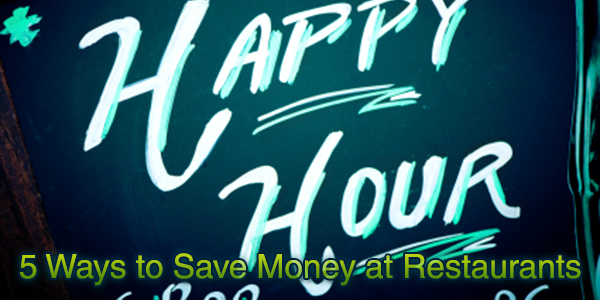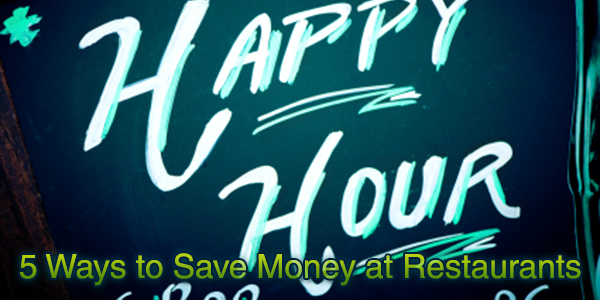 Eating out is about more than convenience – it's about enjoying a meal in a friendly, fun atmosphere with people you care about – and it can also get expensive. Most frugal guides tell you to quit dining at restaurants to save money, but you can still enjoy a nice dinner out while saving money. Here are 5 ways to save money at restaurants.
Gift Certificates
This is the number one way to cut your costs. Restaurant.com offers $25 gift certificates for $10, and if you keep an eye out for sales, you can get a $25 certificate for only $2.
Also ask your local restaurants if they offer a discount when buying gift certificates. Many will knock $5 or more off the price when you buy a certificate.
Another way to save on gift certificates is to purchase them from a third party like Plastic Jungle. You can save up to 18% at California Pizza Kitchen, or 14% at Applebee's.
Social Media
Follow your favorite restaurants on Facebook and Twitter to get notified of special deals and coupons. Some places will even offer a coupon just for liking their Facebook page.
A lot of restaurants offer a discount or free item if you check-in with Yelp and Foursquare.
Happy Hour
Find out when happy hour is to save big on discounted drinks and appetizers. This varies by restaurant, and will require a little research, but can lead to a huge savings, especially with alcohol.
Eat Smart
Consider splitting an entrée with someone else when the portions are large, or even split with yourself the next day by bringing home leftovers.
Some appetizers are enough for one person to eat as an entrée, and they are much less expensive than a full meal.
Check the Specials
Depending where you are, a special might be more or less expensive than other entrees. For moderately priced restaurants, specials are typically normal menu items that are discounted for the day. Always see what they have to offer before perusing the regular menu.