4 Frugal Egg Recipes
Posted on August 10, 2012 by Guest Author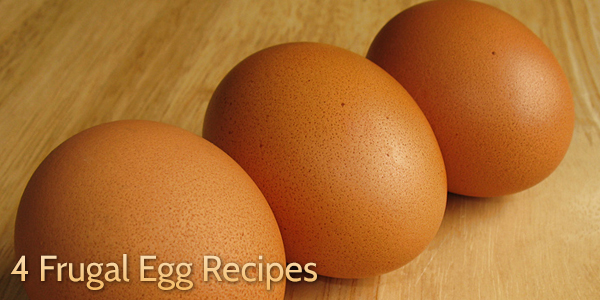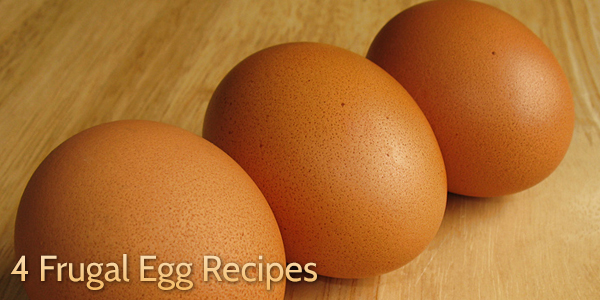 In college, I was known for being the girl that loved "brinner" (breakfast for dinner). Although French toast and pancakes were usually a front runner on my menu, eggs were my all-time favorite, especially on days when my scholarship money was running super low.
Not only are eggs loaded with tons of protein and Omega 3's, but they are essentially the least expensive protein you can purchase in the supermarket. Here are four super simple meals you can prepare for dinner (or even for your child's back-to-school lunches) when your budget is tight.
Breakfast Tacos
One of the easiest brinner items you can make is breakfast tacos. All you need is a packet of tortillas (flour or corn— though corn is usually cheaper and healthier), some scrambled eggs, and perhaps your favorite toppings: bacon, potatoes, cheese, salsa, onion, chorizo or roasted peppers. Assemble like you would any other taco. Sprinkle salt and pepper to taste.
Omelets
Omelets are also fairly easily to make and can be made using the ingredients you probably have in your fridge already: onion, cheese, spinach, peppers, mushrooms, scallions, even avocado if you wish. For a basic omelet, heat a frying pan with a tablespoon of butter over medium heat. Whisk two eggs and two tablespoons of milk or heavy cream in a bowl. Salt and pepper the mixture to taste. Pour egg mixture in buttered pan. Sprinkle ingredients on one side of the egg mixture; then fold like a taco. Cook eggs all the way through. To make it more of a complete dish, you can enjoy your omelet with a side garden or Cesar salad.
Mini Quiche
Traditionally quiches are made with a flaky crust but when you're on a tight budget, purchasing a per-made crust may be too expensive. Instead, you can make mini quiches in muffin pans without a crust. These small bite sized pieces can also be enjoyed with a side salad or some roasted potatoes. Check out the Food Network for my favorite crust-less quiche recipe.
Egg Salad Sandwich
Last but certainly not least, you can whip up an egg salad sandwich with ease. All you need to do it hard boil two eggs. Once cooked peel and dice eggs and place them in a bowl. Salt and pepper egg mixture to taste. Add two tablespoon of mayo and mix well. Slather the egg mixture on two pieces of bread and add lettuce and tomato if you wish; or just enjoy the egg mixture with a side of crackers. If you're not a big fan of mayo, you can just enjoy a hardboiled egg as is with some salt and pepper.
Photo courtesy of epSos.de