The Ultimate Budget Plan
Posted on July 27, 2012 by Guest Author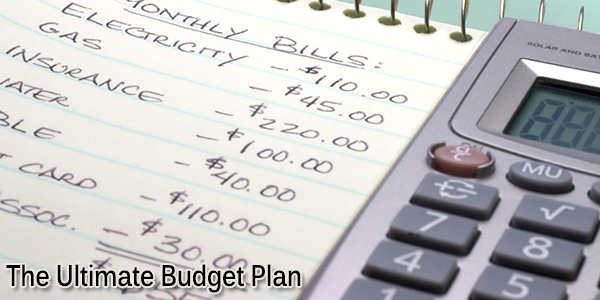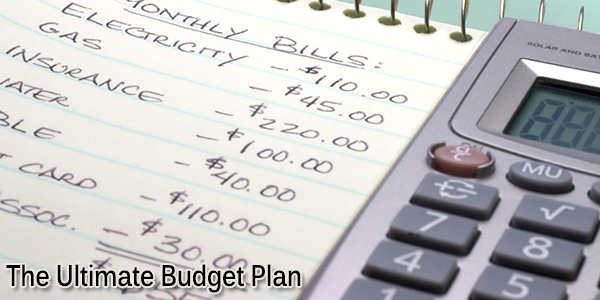 Sorting out your finances is one of those jobs that is easy to put off. A little organisation and budget planning, however, can help you be more in control of your life. You'll be able to take action if needed, work out how much you can spend on luxuries and plan ahead for the future.
Track Your Expenditures
One of the first things that you should do is write down all of your regular outgoings. This should include financial commitments such as mortgage or rent, utilities, council tax, other bills and any loan repayments. You can then see how much you have left over to spend on yourself or save.
Track your Spending
The next step is to work out how much you are currently spending on non-essential items. Keep track of all the items that you purchase over a typical month. Include everything from your morning coffee to your grocery shopping and nights out.
Take Action
If your total outgoings exceed your income, you will need to reorganise your finances and cut back on your spending or look at ways to deal with any debts that you have. If you have surplus cash at the end of the month, you could think about setting up a savings account. Set up a filing system so that you can easily access information and review your financial position at any point in the future.
Look Ahead
Now that you are have all the information on your financial situation you can start to plan ahead. Work out in advance when annual payments are due and start saving so that you do not need to borrow when you receive an unexpected bill. You could start saving for your holiday a little at a time or put small amounts of money aside for major purchases.
Protect your Assets
Make sure any assets that you own are adequately protected. If you are a homeowner you will need to arrange home insurance as a condition of your mortgage. Lots of people, however, choose not to insure their contents and are unable to replace them if they experience fire, flood, burglary or accidental damage. Mobile phones, particularly the newer models, are also at risk of theft or damage, so you may want to consider mobile phone insurance too.
Set a Budget
Once you have dealt with all your regular financial commitments, planned for future events and made sure that your belongings are protected, you can see what is left out of your income. This is yours to spend and have fun with. Enjoy it!