4 Ways to be Frugal But Not Cheap
Posted on July 25, 2012 by Guest Author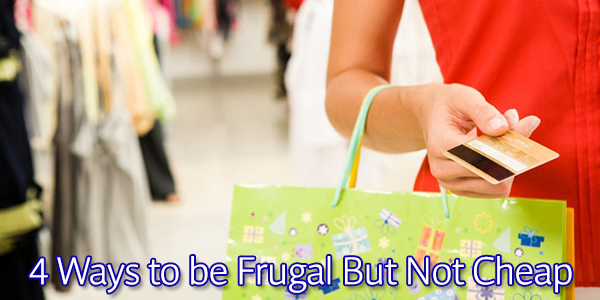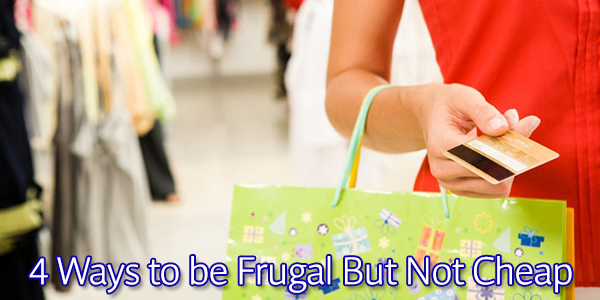 Do you want to live a frugal lifestyle but are afraid that it will come off as cheap or miserly? There's no need to worry that friends and family will nickname you "Scrooge," because there are literally dozens of ways to live a stylish life while still being smart with your money. Below are my top four.
Pepper Your Style with a Few Timeless Designer Pieces
Handbags, jewelry, dress coats, suits and furniture are a few examples of pieces to consider purchasing at a higher price. Here's the catch, you must buy items that have timeless style and are well-made, otherwise you won't get many years of use out of them (and you won't save money in the long run). Also, you must be responsible enough to take care of (and not lose) your purchases. Otherwise, you will be spending more money to replace them.
Never Buy Retail
This is the best kept shopping secret. Unless it's an emergency (a last minute necessity), never buy anything at full price. Believe it or not, department store markup is usually 50% or more the cost of the item. New shipments are usually kept at full retail price for a week or two before they are marked down, and most major department stores (like Macy's) have storewide sales at least once a month. It's best to wait to buy that pair of shoes or new dress until you can save enough money to buy two new pairs of shoes or twonew dresses. You could also save money every time by shopping at department stores that only sale marked down items, like T.J. Maxx and Tuesday Morning.
Keep the Weekend Fun without Breaking the Bank
Do you have friends who always want to go out to expensive restaurants every weekend? Instead of dropping your current pals for a cheaper group of friends, change your ordering habits to suit your budget desire. Forget that $25 steak, and order the $13 steak salad, or get the $10 appetizer sampler. You will be just as full ordering these "smaller" meals while still having enough money left over for a movie or next week's outing.
Lower Your Monthly Bills
Living a frugal lifestyle is important, and one of the best things you can do is lower your monthly bills. BillCutterz is a bill discounting service that can lower your monthly bills, such as cell phone, cable/satellite TV, Internet, phone, electricity and much more. One of the best things about BillCutterz is they do all the work. You sit back, relax and enjoy the savings. What are some smart ways you save money while still looking like a million bucks?