7 Frugal Summer Projects & Activities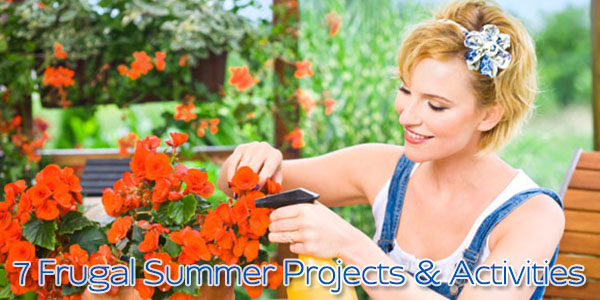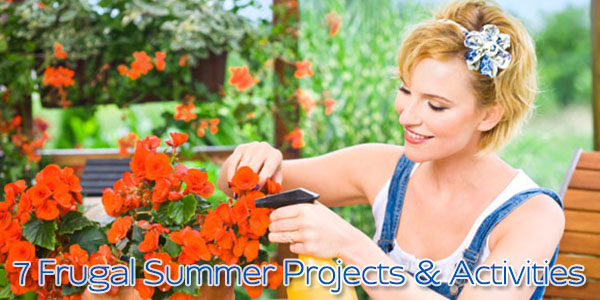 With longer days during the summer, it's a great time to dive into a project or two. Here are 7 frugal summer projects and activities.
Shop the Farmers Market
Stock up on produce this summer at your local farmers market. Most fruits and vegetables are more affordable now than they will be any other time of year so take advantage of the low prices.
Remember that you may get the best deals late in the day when vendors are trying to unload their stock before heading back to their farm.
Preserve Your Food
To make your produce last longer than a few weeks, start canning and pickling. Getting started is inexpensive and easy – here is a helpful resource for beginners. You can preserve anything from jams and jellies to vegetables to pasta sauces.
Meats and breads will keep well in the freezer through the fall and winter. You may want to invest in a Food Saver sealing system for under $30 if you're packaging items yourself.
Start a Garden
Instead of buying herbs at the grocery store, start your own garden. Common herbs like mint, rosemary, basil and dill are extremely easy to grow; even someone with a black thumb can make it work.
If you're up for a little more work in your garden, here is a list of 10 easy to grow vegetables.
DIY Sprinkler Toy
You can make your own sprinkler for you and your kids to cool off with a garden hose and some PVC pipes and accessories. Here is an Instructables tutorial to make your own sprinkler system.
Bring Out Your Inner Geek
There are tons of great projects for your inner geek that are very frugal. Build a $20 solar charger for your iPhone or an $8 Ikea-style laptop stand.
10 Awesome and Cheap DIY Projects for Geeks
Beat the Heat and Bugs
Lifehacker put together a helpful guide to cool off this summer and rid yourself of pesky bugs. Projects include air conditioning alternatives, making your own citronella candles and insect repellent. Be sure to check out the comments section for even more tips.
Start a Blog
WordPress.com offers free blog hosting so you can share your wisdom with the world. If you start blogging regularly, you can even turn this hobby into a money maker.