Save Money on Summer Camps for Kids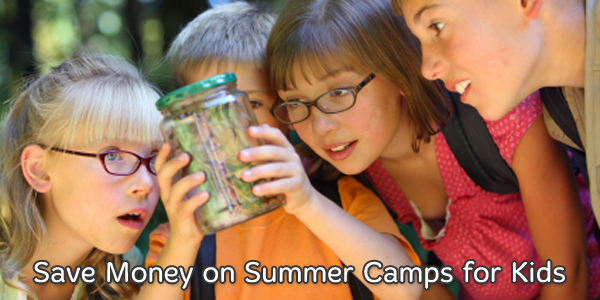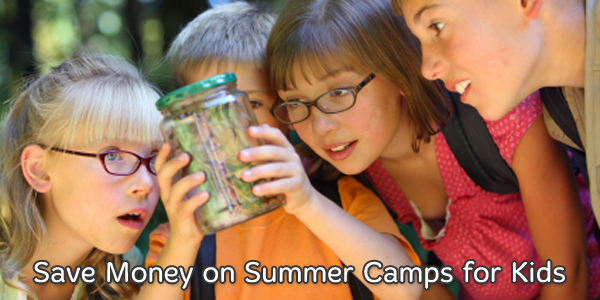 Now that summer is almost upon us, it's time to think about what you're going to do with your munchkins, especially if you're a working parent. Summer camps are a great way to entertain your kids for parts of the summer, but they can be costly. Here is a guide to saving money on summer camps for your kids.
Finding the Right Camp
The first step is to look into the summer camps available to you and your kids. For day camps, it's best to be close so you don't have a long drive twice a day. If you're looking for overnight camps, you can look further without worrying about spending your time and gas every day.
There are also full-day and half-day summer camps, as well as activity-specific (think soccer, cheerleading, art, etc.) or general camps with lots of different activities available. The type of camp you should choose depends on your child's age and his or her interests, and your schedule.
You can also look into Vacation Bible School or other church-sponsored camps. These types of camps are usually very inexpensive and sometimes even free.
Google "[your city] summer camps" to find more local camps. You can also ask other parents what experiences they have. Schools will also send flyers out for school sponsored summer camps. If you have a local YMCA and/or community center, there will be an abundance of camps offered for your community.
Timing
The first few weeks in June are typically the busiest for summer camps. You have more negotiating power if you go for later time slots. If you're going to enroll your child in camps throughout the summer, save the more expensive camps for later in July. Try negotiating or bartering with camp directors to get discounted admission.
Types of Discounts
Ask about sibling discounts if you have multiple children. You can also work with friends and see if you can get a group discount for a large group of kids.
Some camps also offer early bird discounts if you register and pay well in advance. Take advantage of these offerings by signing up early.
You can also volunteer at some camps, especially school or church-sponsored day camps. In return, your child will be given a heavily discounted or free admission.
Daily Deal Sites
Keep your eye on the daily deal sites and make sure your preferences are set to receive kid deals like summer camps. Groupon has already begun offering discounts on summer camps so expect more to come.
Do it Yourself
Another alternative to regular summer camp is to make your own. Collaborate with friends, family and other parents and take turns watching and entertaining the kids. You can find tons of great ideas online for games, activities, crafts and more.