10 Frugal Activities for Memorial Day Weekend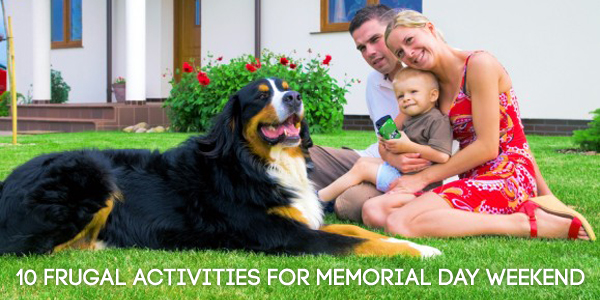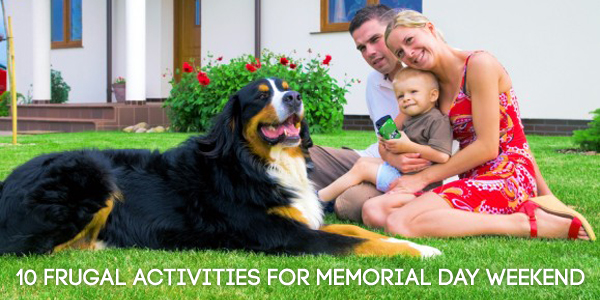 Most of us are looking forward to our upcoming three day weekend, even if we aren't planning an early summer vacation. Here are some frugal ideas to have fun and enjoy your Memorial Day weekend.
Local Events
Check your local newspapers for any events this weekend. Most cities also have websites dedicated to promoting local events and activities. If you're close to Washington D.C., there are many free and inexpensive events related to the history of Memorial Day.
Go Camping
Camping in a nearby state or national park is pretty inexpensive if you've already got the gear. Some parks have discounted rates for Memorial Day weekend. An alternative to visiting a park is to camp in your own backyard. This works especially well if you have little ones.
Lower Your Bills
This weekend is the perfect time to lower your monthly bills if you haven't already. Enroll with BillCutterz and see just how easy it is to save money each month without cutting features or switching providers. Save money on cell phone, cable TV and satellite, electricity, Internet and much more.
Swimming
By the end of May, temperatures are warm enough to go swimming. Even if you aren't near a beach or lake, community swimming pools offer a frugal afternoon of fun.
Movie Marathon
Rent some of your favorite movies from Netflix or Redbox and settle in for a movie marathon. You can find Redbox codes for free rentals at Inside Redbox. To make it even more authentic, grab some popcorn and movie theater candy at your grocery store.
Visit Your Library
Libraries often have free activities for children on the weekends and should have something planned for Memorial Day weekend. Maybe you can meet a famous author, or hear a reading from a new bestseller.
Make it a Game
If you have any household chores you've been putting off, like spring cleaning or raking the leaves, make a game out of it with your family. Even small rewards like choosing tonight's movie will make your family members enjoy their activities.
Shop for Bargains
Memorial Day weekend brings summer dreams, but also kick-starts summer savings. Keep an eye on your favorite coupon and deal blogs to watch for sales. Spend your three day weekend saving money while getting the things your family needs.
Go to a Museum
Many history museums are offering free or discounted admission this Memorial Day weekend. Take your family to learn about the history of our country and the story of Memorial Day.
Have a Picnic
Whether you take your family to a park, a river or your own backyard, bring a picnic basket and enjoy the great outdoors. Bring a blanket, a few books and some bug spray if the mosquitoes are out.