How to Sell Your Textbooks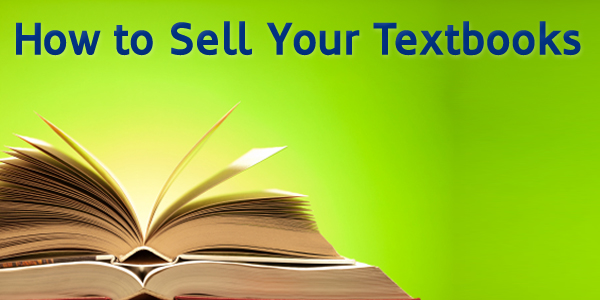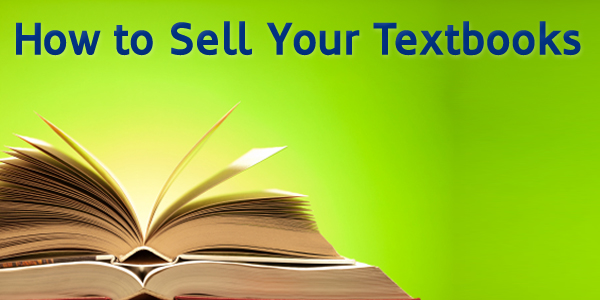 Now that your spring semester is almost over, it's time to get ready to sell your textbooks. Here is your ultimate guide to getting the most cash for your textbooks.
New Edition?
First step, ask the professor if he or she is planning to switch to a new edition of your book. If your book is going to stick around for another semester or two, you have some time to shop around for the best buyback price.
If your current book is about to be outdated, you need to sell it ASAP – preferably before the summer session starts.
Find your ISBN
Locate your book's ISBN which is usually on the back, underneath the barcode. It helps differentiate your book from every other book, and from the other editions. This will make it so much easier to research your book online.
Get it Ready
I hope that you've kept your textbook in good shape (book covers + no permanent markings for the future). If you have pencil markings, post-it notes or anything else hidden in your book, now is the time to take it out.
Figure out what condition your book is in. Most websites have standard descriptors: Like New, Good, Acceptable and Poor.
Compare Prices
You will need to exercise your frugal skills here by comparing prices online. Start with Amazon, CampusBooks, BookByte and Half.com. Google "sell textbooks" and spend some time going through the search results and getting a list of prices.
Make note of the high offers, and consider whether the company offers a shipping credit or a prepaid shipping label. Also consider how the company is going to pay you: direct deposit, PayPal, a check, etc.
Pack it up and Send
Once you've settled on a company, check out with them. They should give you directions for how to proceed.
If your book is hard cover, you should be safe wrapping it in parcel paper, no need for a box. If it's a paperback or especially expensive, package as appropriate.
If you are paying shipping costs, you can send the book USPS Media Mail, which is super cheap.