Stay Cool this Summer for Less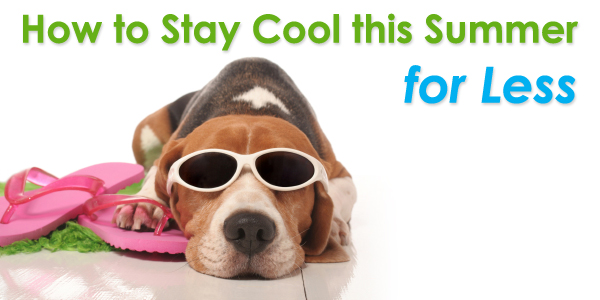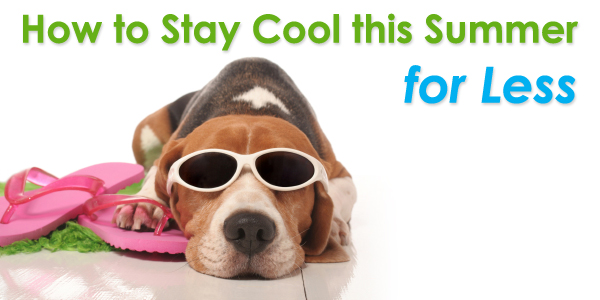 Even though it's barely spring, most of the U.S. is experiencing seasonably warm temperatures. It's time to start thinking about surviving summer heat waves without spending a fortune.
Fans
Hopefully you have ceiling fans to help keep you cool, but if not, invest in a fan. You can pick up a box fan from Walmart or Amazon for around $20 that will help cool any room.
Cold Showers
Take a cold shower to cool off. A cold shower means a lower electricity bill, and it also lowers your body temperature. If you can't stand showering in cold water, lowering the hot water temperature will also help.
Dress for the Heat
Trade in your synthetic fabrics for loose, natural blends like cotton, silk and linen. Wear shorts and tank tops when you can. Open shoes will also help keep you cool.
Thermal Curtains
Thermal curtains also work for keeping you warm in the winter. They keep temperatures where they should be – inside and out. Thermal curtains will help keep your cold air inside during the summer and keep the hot sun on the outside.
Appliances
Wait until dark to run appliances that give off heat like the dishwasher (also air dry!) and clothes dryer. If your TV gives off a lot of heat like mine does, turn a fan on it.
Fruit and Drinks
Eating juicy fruit will help you stay cool, like berries, grapes, oranges, pears, and pineapple. Likewise, make sure you drink lots of fluids to stay hydrated.
Aloe Vera
Aloe vera has a cooling effect. Even if you don't have a sunburn, cover yourself in aloe vera to help stay cool during these warm summer months.
Lower Your Electricity Bill
Send us your electricity bill so we can negotiate a lower rate for you. Enrolling with BillCutterz is risk-free – start saving money today.