How to Choose the Right Charity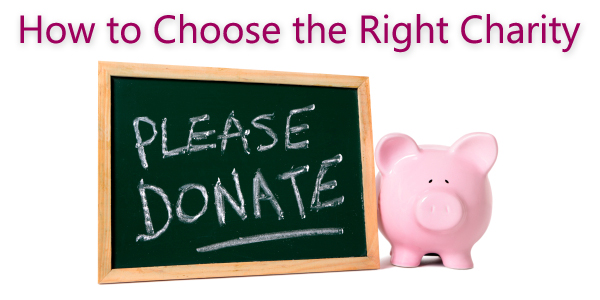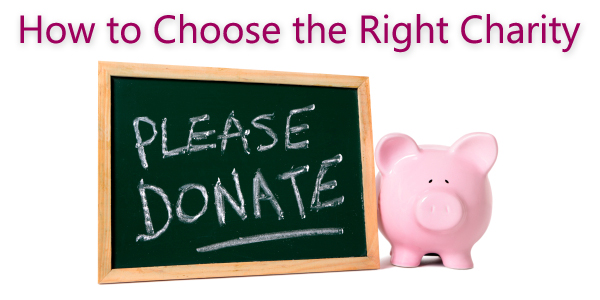 Americans donate almost $300 billion to charities each year and that kind of money can go a long way to make a difference in our communities, country and world. But with the latest uproar about Kony 2012 and Invisible Children, Inc., it's a good idea to properly vet any charities before cutting a check.
Choosing a cause
Decide what causes you're passionate about and go from there. Do you like dogs? The environment? Education? There are many non-profit organizations for each of these causes and for many, many more. You don't have to choose just one, but narrowing down the causes you'd like to support is a good start to choosing a charity, or two or three.
If you're not sure where to begin, you can jump right into researching specific organizations.
Do your research
There are many ways to research organizations and one of the best is Charity Navigator. It was chosen as the best charity review site by Kiplinger. You can search for by topic, like the Japan earthquake and tsunami, or by charity name. They also provide Top 10 lists, like "10 Highly-Rated Charities with Low Paid CEOs" or "10 Charities Expanding in a Hurry." Guide Staris also another good charity reviewer.
Charity Navigator and Guide Star both make it easy for you. If you're on your own, you should look at the organization's Form 990 from the IRS – how they spend their money.
You can also google the charity's name and see what headlines they've been making lately. Sometimes non-profits are also listed on Yelp.
Talk to them
Once you've read through an organization's website and information, start talking to them. You should be able to easily find a phone number to contact someone at the organization. Frontline communication says a lot about an organization and how they work.
Donate your time
Something many people overlook is the value of time donation. Depending on the organization, it might be better for them if you donate your time instead of, or in addition to money. This works especially well for local charities that need help manning booths or walking dogs.
Trust your gut
At the end of the day, choosing the right charity boils down to your personal values. Back up your instinct with research so you won't be surprised down the road.