7 Financial Benefits to Being Senior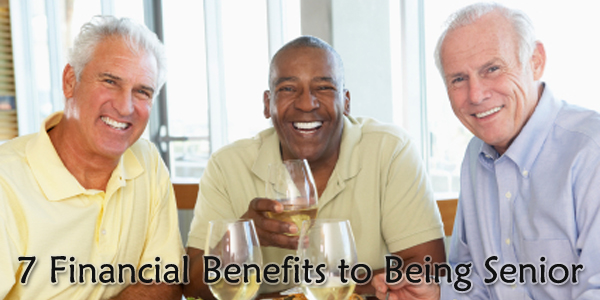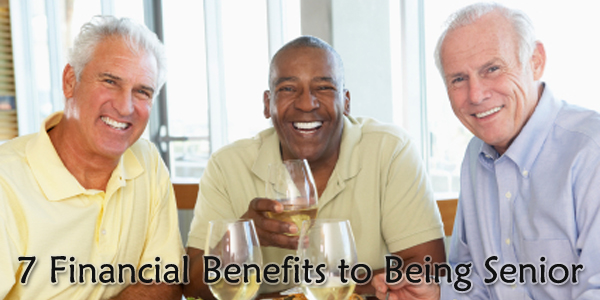 There are a lot of benefits to becoming a senior, like being allowed to yell at kids for being on your lawn and wearing zebra stripes with lime green plaid. But above all, the discounts. There are so many financial benefits to being labeled a senior, and many of them come along with an AARP membership.
AARP
Assuming you're fifty or more years old, you should sign up for AARP immediately. And if you're not old enough, prepare to be jealous. You get discounts at almost every major retailer in the country. They have an entire website dedicated to AARP discounts.
Early Bird Specials
Many restaurants offer early bird specials for seniors and all you have to do is ask. Even if you're not quite old enough to be considered senior, if you bring it up, most servers will give you the discount.
Movie Theaters
Almost all movie theaters offer discounts for senior citizens and unlike a student discount, you don't usually need to show an ID.
$10 Lifetime Pass to National Parks
The National Park Service offers a lifetime passto those 62 and older at a mere $10. This also gives you discounts on certain amenities, like swimming and camping.
Traveling
Amtrak offers a 15% discount for people who are 62 or older on continental U.S. train fares. If you're 60+, you can also get a 10% discount on rides to Canada. Greyhound also offers a 5% discount on fares for those 62 and up. In addition, many airlines offer senior discounts and while they're not always advertised, they can be given to you upon request.
Hotels
Almost every major hotel chain offers a senior discount ranging from 10-15 percent. Some hotels require an AARP membership, but others don't.
Even More Discounts
Gift Card Granny has put together a list of 136 senior discounts found at large retailers and restaurants around the U.S.