7 Tips to Save Money on Spring Break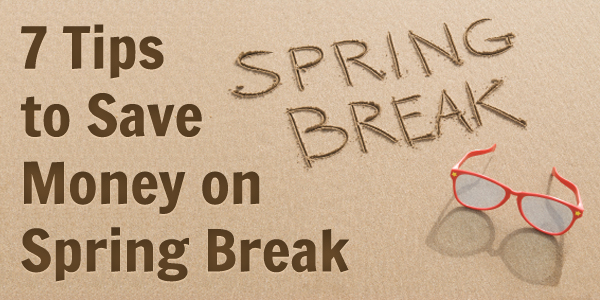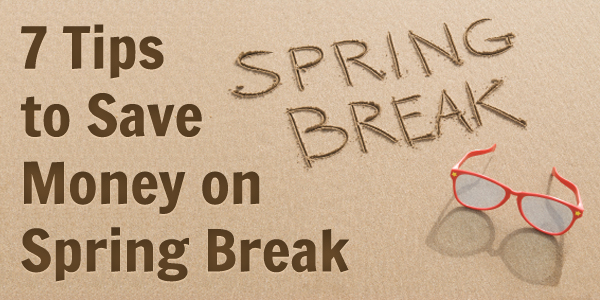 Because of the nice weather (nice for February anyway) we've been having, I'm starting to get the spring break itch. I'm ready to take a nice break and hit the beach or go camping. Either way, saving money during spring break is a priority. Here are 7 ways to enjoy your spring break without spending a fortune.
Group Buying Sites
First things first: scour group buying sites like Groupon and Living Social for deals and discounts. There are vacation packages, spa gift certificates, scuba diving classes and everything in between.
Stay Local
Airfare can get very pricey and gas costs are rising, so instead of looking for somewhere far, look locally for a fun spring break. Most people don't explore their own cities very well, so take the time to see what your hometown has to offer.
Eating Out
While on vacation, eating out is a huge expense. To lower your budget, visit Restaurant.com and buy a few gift certificates. They have recurring deals where you can get a $25 certificate for only $2. Keep your eye out for their coupon codes to take advantage.
Eating In
Supplement your Restaurant.com gift certificates with meals you prepare yourself. If you don't have access to a kitchen, buying breakfast and lunch items at a grocery store will greatly reduce your food costs. Bagels, sandwiches and packaged foods don't need preparation and will fit in with a frugal budget.
Planning is Everything
One of the best ways to save is to plan well. Going to a heavy tourist destination during spring break means local prices are inflated. Look for alternative locales that don't lean heavily on tourist income during one season, like state or national parks, or areas that get business year-round.
Pack Well
Make sure to pickup any supplies like sun block and cameras before you leave. Pack extra clothing and underwear, and any other necessities. Remember to leave some room for souvenirs.
Carpool and Roommates
If there's another family that you enjoy, consider planning a trip together. Carpooling and splitting a vacation house or a large hotel suite will help defray the costs for both of you.