How to Change Banks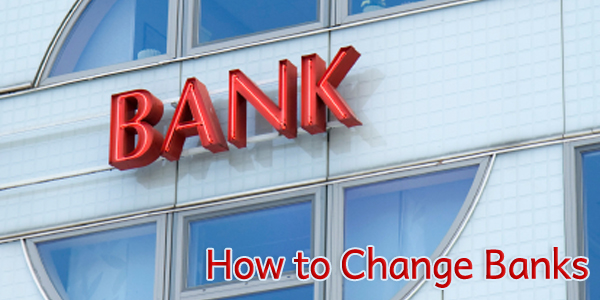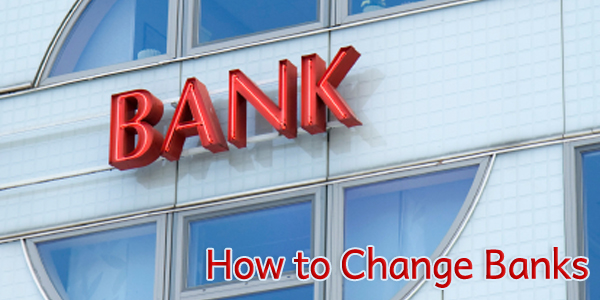 The relationship between bank and consumer was put to the test this past year with federal regulations and policy changes. Banks are now limited when charging overdraft fees so they are turning to more creative measures to make their money from consumers. Some of these changes have made customers protest and change banks entirely. If you're looking to switch your checking and savings accounts, here is a guide to change your bank.
1. Take Inventory
The first step is to take inventory of your assets and needs. How many accounts do you need, and what type? Do you need direct deposit? Do you need bill pay? Do you need a small minimum balance? These are all things that need to be considered when shopping for a new bank.
2. Shop Around
There is a large fan club for credit unions because they tend to have their customers' interests at heart. While credit unions do care about making a profit, they care much less than large banks like Chase or Bank of America. Not all credit unions are made equal; some are downright backwards in terms of online access and transaction posting, which may be a deal breaker.
Shop around and compare rates, benefits and costs between major banks and credit unions in your area. Another alternative to a credit union and a commercial bank is USAA; they opened their banking services to members of the public. Make sure to do your research – We Know Money.
3. Open an Account
Once you've decided on a new financial institution, it's time to open an account. Do it online or visit a branch and setup your new account. You will probably have to transfer a small amount of money from another account. Make sure you get your debit card or ATM card and all pertinent account information. If you use paper checks, order them now.
4. Start the Move
Once you're ready, now it's time to make the switch. Change your direct deposit with your employer. If you are paycheck-to-paycheck, it is probably best to wait until your paycheck hits your new account before switching bill pay or automatic payments. If you are auto-billed to your debit card on any accounts, change the card information to match your new account.
It might be a good idea to leave a small amount in your old account until everything is fully changed. Sometimes service providers will miss your new information and this will help you avoid any overdraft fees from your old bank.
5. Tie up Loose Ends
Now that your new account is setup and you've changed everything over, it's time to close your old account. Make sure that nothing will hit your old account because most banks have a policy to reopen an old account if a recurring charge comes through (Bank of America is known for this). You may be able to close the account online or over the phone, but you will probably have to go to a branch.
Hopefully your new bank will not take your money for granted and this will be the beginning of a great relationship.