Tips to Save Money on Holiday Shopping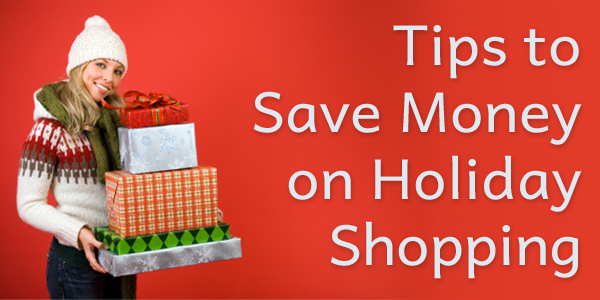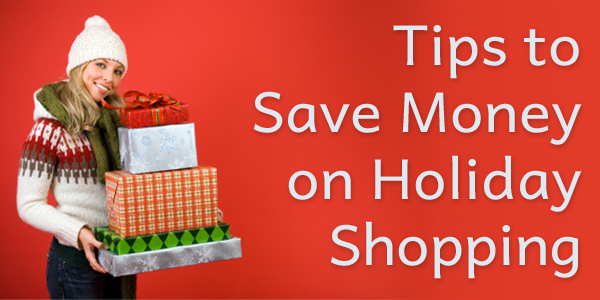 Since it is already mid-December, it means that holiday shopping is well under way. Once you've got your list, shopping for gifts is an adventure in itself because you have to battle crowds, sales and empty shelves. Here are some tips to save money on holiday shopping.
Make a List
The first step to shopping is always to make a list. If you're buying gifts for multiple people, it is a good idea to have a few gift ideas for each person and the total amount you want to spend. This way, if your first choice is unavailable or priced too high, you have a backup plan.
Gift Ideas
If you are in need of gift ideas, don't fret because the internet is here to help. There are many valuable resources for different gift ideas based on personality, age and interests.
Or if you're creative, you can make inexpensive handmade gifts or visit a website like Cafepress or Shutterfly and turn your artwork or photos into t-shirts, mugs, or other personal items.
Birthdays
There's always one birthday in a family that gets forgotten because it falls too close to the holidays. For cases like this, it's important not to undervalue that person. Even though you may be strapped for cash because of all the gift-giving, you should get two gifts or one large gift. If your budget is extra frugal this year, try handmade gifts or group-buying sites for a larger discount.
Groupon and Living Social
Keep your eye on Groupon, Living Social and other group-buying sites throughout the month of December for heavily discounted gifts. You can also buy daily deal vouchers from Deals Go Round, a website where you can buy and re-sell Groupons.
eBay and Craigslist
Scour eBay and Craigslist for new or secondhand items that would be perfect gifts for your friends and family. eBay is a great place to snag gift cards for 20-40% off their face value. You can also find collectibles and antiques on both websites at reasonable prices.
Cash Back Sites
When doing online shopping, use websites like Ebates.com to get cash back for making purchases. By starting your shopping trip from their website, they earn referral income from the retailer and in turn give you cash back based on purchase amount. This requires very little effort on your part to get money back for making purchases you were already going to make.
Coupons
As any savvy shopper knows, coupons are your best friend. Always do a web search for your particular retailers and for the items on your list. You may not always find an applicable coupon, especially for brick and mortar stores, but you will find plenty of promotional codes for online shopping.
Shop Around and Haggle
Whether you are doing your shopping in person or in front of a computer, always shop around and compare prices. There are apps available for iPhone, Android and Windows 7 phones that will let you scan a barcode and compare prices instantly. Most retailers like Best Buy, Walmart and Target have price matching policies with other stores, so make sure to read up on the specific details and take advantage to get the best price. Remember to haggle, especially when purchasing expensive items like electronics. At the very least, you can probably get free accessories thrown in.