Best Things to Buy in December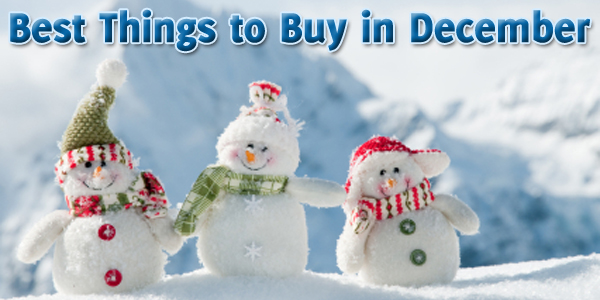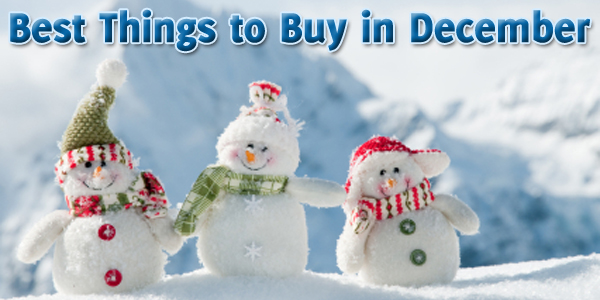 December is the month of holiday shopping, pretty lights and candy canes. It is also the last month in our installment of Best Time to Buy. Here are some of the things you should buy in December.
Cars
With dealers looking to make end-of-year sales quotas, they are more likely to go along with negotiating on price. You can also get a better deal on cars with strange colors, like orange or purple, because they are less in demand.
Champagne and Sparkling Wine
Because of the holidays, now is the time to buy sparkling wine and champagne. While most of the year is a slow season for the bubbly, December is a great time to stock up for that office party.
Computers
August and December are both good times to buy a computer because of back-to-school and holiday sales. Retailers will be trying to unload inventory before the year is up so they are more open to negotiation. If you can't get a lower price from a salesperson, you can haggle for free accessories.
Cookware
This is a common gift for everyone from newlyweds to college students and everyone in between so retailers have great sales going on. Outlet malls with cookware specific stores usually have incredible sales to get more shoppers in their stores.
Small Appliances
Kitchen gadgets are another popular gift and are practical for almost everyone. You can find great deals if you shop around and compare prices.
Swimming Pools and Summer Toys
If you're looking to buy a pool or other summer toy, December is a great month to buy. The only downside is that you might have to shop around because retailers aren't going to have a huge selection. Do some research online and find some models you like and call around to see which store has what you're looking for. They will be glad to unload old inventory to make room for more winter items.
Televisions
Besides April, December is a good month to shop for a new TV. Retailers are looking to make sales quotas for the year and are more likely to negotiate on price or throw in free accessories. Shop around, compare prices and try the price matching game to get the best deal.
Tools and Hardware
Making a home repair in winter is not a fun endeavor so most people aren't buying tools. Other than Father's Day, tool sales are at a low, steady pace throughout the year. Now is the time to bargain hunt for hardware and tools.