6 Tips for Frugal Gift Giving this Year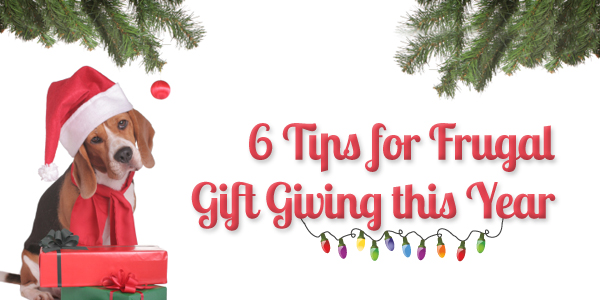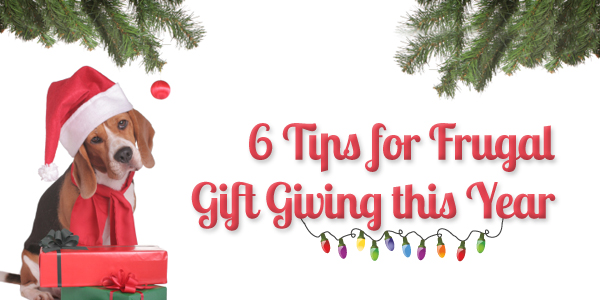 As a graduate student, I know the frustration of wanting to go all out for friends and family during the holidays but not having the budget for it. I can imagine how my fellow classmates who are starting their own families feel during the holiday season. Here are six tips for giving frugal gifts this holiday season.
Don't Buy for Everyone
If you have a big family and a lot of friends, narrow down whom you want to buy for. Make a list of the people you want to buy a gift for and make cookies or chocolate cover pretzels for everyone else. Also, talk to extended family about just drawing names this year or your work buddies about doing a white elephant exchange. For more ideas, check out Almost Frugal's "Who do you buy gifts for?"
Get Creative
Using your creativity can go a long way. DIY gifts show you put thought and effort into the gift, and you can go half-way with a gift basket. Get a basket and put some purchased items and an item or two you made yourself. If you aren't crafty and don't feel comfortable with DIY gifts than don't let it stress you out. There are plenty of ways to be creative without making complicated crafts. See Frugal Simplicity for a Homemade Gift Giving Guide that anyone can use. For those who are crafty check out Tip Hero's Gifts You Can Make for Teens or 25 Gifts You Can Make Today from Wisebread.
Make it a Team Effort
If you know someone who would like a big ticket item but you can't afford it, then get others involved. This is especially great for people who are hard to shop for.
Re-Gift
Is re-gifting really okay? I was apprehensive about it until I read Wisebread's Rules of Re-Gifting. Be careful what gifts you give away. I had a friend tell me a re-gifting horror story; he was re-gifting a golfing Santa statue that he thought was just going to take up space and the recipient of the gift called and thanked him for three hundred dollars hidden in Santa's sack.
Buy Gift Cards with Caution
Typically people get gift cards because they do not know what to buy a person or want to save time. I also believe that there is an illusion that you will save money on Christmas shopping all together if you just buy gift cards. Most of the time people feel uncomfortable about their gift recipient knowing how much they spent on their gift and worry how it will be perceived. Then they end up making a last minute guilt decision at the register to put more money than planned on a gift card. There are websites that can get you more for your money like giftcards.com and plasticjungle.com, eliminating the dilemma of not wanting to spend over our budget but wanting family and friends to have more to spend. Also, see How to Save Money Using Gift Cards via Associated Content.
Save on the Packaging
Buy the cheap wrapping paper, bows, and tags so you can spend more money on the actually gifts. Also, with UPS rates rising this holiday buy items that are light weight or look for free shipping deals.
More Frugal Gift Giving Links
§ 75 Frugal Christmas Gift Ideasvia Tip Hero
§ 15 Frugal Gift Giving Ideasvia One Pay Check at a Time
§ Frugal Gift Giving Strategies via Coupon Shoe Box