10 Tips for Staying Warm This Winter the Frugal Way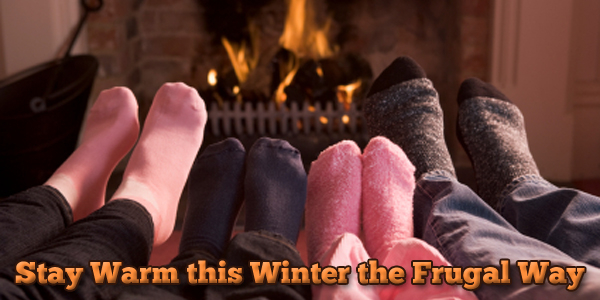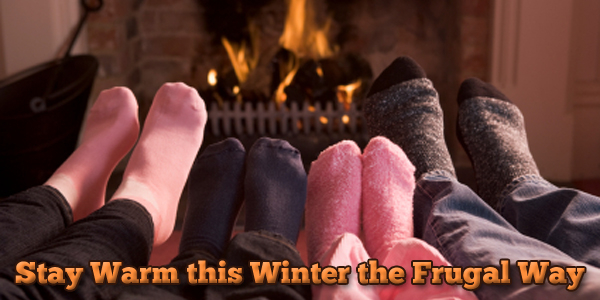 Growing up in Michigan, I remember snow as early as Thanksgiving. By this time of year I would have been pulling out my long underwear and pleading with my dad to turn up the heat. Now living in my own apartment in south Texas, I am not so apt on cold days to crank up the heat. This winter I found some new ways to beat the cold. Here are 10 tips for staying warm this winter the frugal way.
Warm Clothing
I still stand by my long underwear and thick sweatshirts. It is the cheapest and easiest way to save money on heat bills by just adding extra layers. Wool and fleece sweaters will keep you the warmest. It can be fun to mix and match hats, scarves, mittens and winter vests. My personal favorite winter clothing item is slipper socks. The best way to lock in heat is start with your head and your feet. It wouldn't be a bad idea to put a Snuggie on your Christmas list. Check out Tip Hero's Winter Warmer Upper DIY Snuggie.
Space Heaters
Instead of heating the whole house, buy a few space heaters for the main rooms. You can buy ones that are light weight, so you can move them from the living room or playroom to bedrooms at night and the office in the morning.
Gas Fireplace
According to U.S. Department of Energy, wood-burning fire places are the least energy efficient means for heating your home during the winter. Try a gas burning fireplace this winter that has an efficiency rating as high as 75%.
Program Your Thermostat
According to EnergyStar.gov, the average household spends $2,200 per year on energy bills — nearly half of which goes to heating and cooling expenses. Keep your thermostat programmed during the day to adjust to your schedule. If you don't have a programmed thermostat, turn off heat or down during the day. The Energy Star website above also has guidelines for temperature settings at night and when you'll be gone for several hours. Typically, you should adjust your temperature by 5 to 8°F (higher or lower, depending on the season) during these times in order to save energy.
Cover Your Floors
Even a small rug can offer a form of insulation. This is especially helpful if you live in an upstairs apartment or condo or spend a lot of time on the second floor of your home. Upper level floors don't even have the benefit of the ground as insulation, so heat can escape even faster.
Keep Cold Air Out
Make sure window and doors are properly sealed to keep cold air out. Duck tape or foam sealants are some cheap quick fixes.
Cook at Home
Keeping something cooking in the home will provide extra heat, especially if you are cooking soups, chilies, or hot beverages to drink.
Stay Active
Generate some body heat by hitting the gym or starting a workout routine at home.
Open Shades
During the day let the sun do its job. Open the shades to allow natural light and heat come in.
Winter Bed Linens
Heating blankets, fleece throws, down comforters and flannel sheets are all good bedding items to invest in to avoid cranking the heat at night.
Resources Used in this Article:
How to Stay Warm This Winter via Wisebread
7 Ways to Get Warm on the Cheap via Lifehack
Funky Frugal Find
Ceiling Fan to Stay Warm? Thank you Tip Hero.