How to Throw a Frugal Halloween Party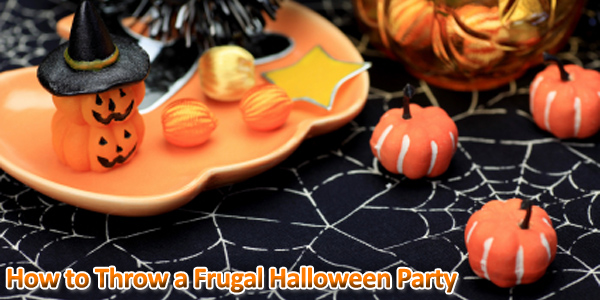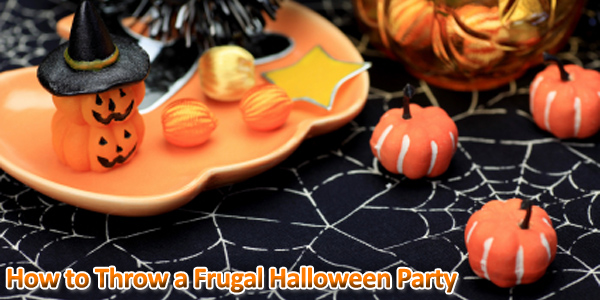 Halloween is one of the most fun holidays because the whole point is to let your inner ghoul or ninja out and eat candy. It's not hard to have a great Halloween, but it is hard to throw a Halloween party without spending a fortune. Here are some tips to throw a Halloween party that will fit your frugal budget.
Decorations
The best time to get cheap Halloween decorations is undoubtedly right after Halloween. If you didn't take advantage of last year's sales, you can still decorate without blowing your budget. Instead of going to Walmart, a grocery store or a party supply store, visit all the dollar stores in your area. Walgreens also carries Halloween decorations at reasonable prices and offer coupons on a regular basis. If you're still lacking in cheap decorations, visit a craft store like Hobby Lobby and look through their Halloween section.
If you are crafty, making your own decorations is a great way to save money. Orange and black paper is very cheap even during October. You are limited only by your imagination and ability to turn craft supplies into different shapes and objects.
Costumes
We've already covered frugal Halloween costumes…How to Make or Buy a Halloween Costume on a Frugal Budget
Food
You don't need a big food budget because you won't be expected to feed everyone a full meal. Snacks provide plenty of food for everyone without costing too much. Stock up on coupons for snack foods like chips, Goldfish, etc. Forego buying a veggie tray and make one yourself: carrots, broccoli and celery are very inexpensive, but go a long way.
If you do want to provide a meal, hot dogs cost less than $0.50 each and even less if you find coupons or sales. For drinks, you can make different punches out of Kool-Aid or other drink mixes. Color them purple or black with food coloring to make them more festive.
For dessert, you can make Halloween-themed cookies or cupcakes without spending too much. Don't forget there will be an abundance of candy if your party is actually on Halloween.
Games and Activities
The classic Halloween party game is a costume contest. Make a runway for everyone to walk down and judge costumes based on different categories: scariest, most realistic, original, etc.
Another fun activity is to create a mad scientist's lab of body parts. Cooked spaghetti for brains and peeled grapes for eyes. The key is to not let your guests see what they're feeling.
And of course, a pumpkin carving contest is always a hit.
Haunted House
You can make a simple haunted house or go all out, but both will be a sure hit. Cardboard boxes painted black make great walls and the more twists and turns, the scarier it feels. Hide in the middle to surprise guests as they walk through. Strobe lights will illuminate enough for people to see while giving a scary movie vibe to the haunted house.