Best Things to Buy in October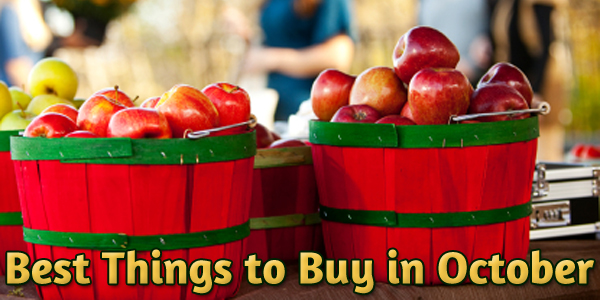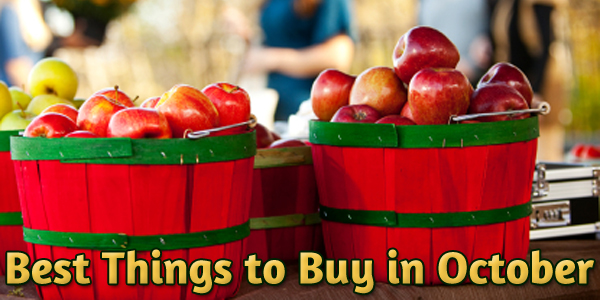 October is the first month where autumn starts to really set in, and even though temperatures stay warm in Texas, it really feels like fall. With major sporting events and Halloween, October is a busy month. Here is your Best Time to Buy guide for October.
Halloween Costumes and Decorations
While you won't find the best bargains until after Halloween, you can still find good deals during October. Pair coupons with 2-for-1 specials to get the most bang for your buck while the selection is still plentiful.
Christmas Creep
Some retailers have already put out Christmas and winter holiday decorations and since sales won't start picking up until late November, early December, now is the time to bargain shop. There will be leftovers pulled from warehouses and new inventory that needs to be moved. Use this time to search for good deals while no one else is paying attention.
Back to School Jeans, Clothes and Supplies
Since the back to school rush is over and the holiday rush hasn't begun, now is the time to pick through the leftovers and find yourself some bargains on jeans and school clothes. Uniforms that didn't sell, whether they are school specific or polo shirts and khakis, October holds super discounts.
Items that can't be moved into the regular office supply section like spirals, notebooks and other school supplies will be marked down. Another bonus is you won't have very much competition looking for back to school items.
Air Conditioners and A/C Service
Because things are cooling off, you will be able to find discounted air conditioners for sale. Negotiate for an extended warranty or ask for a lower price. If your current air conditioner needs to be serviced, now is a slow time for business so you will be able to negotiate price and maybe you'll find a coupon from a local company.
Large Appliances
New models of big appliances, like washing machines and stoves come out in September and October so retailers will be pushing older inventory. Use this time to find a great deal and even negotiate for extras or a lower price. The more you're spending, the higher your bargaining power.
Health Insurance and Employee Benefits
If your employer offers health insurance of any kind, open enrollment is usually during October or November. Take this time to sign up for any employee benefits, like medical plans or 401k offered through your employer. If you need to add a family member, now is the time to do it without penalty.
Games and Toys
October isn't the prime toy buying season so retailers will start advertising sales and pushing older inventory to make room for the holidays. Use this time to bargain hunt and get some holiday shopping done early.
Fruits and Vegetables
In season: apples, broccoli, cranberries, grapes, pomegranates, pumpkins, spinach lettuce, sweet potatoes and winter squash.
Epicurious has a great interactive map showing the seasonal produce based on month and state.