Best Things to Buy in November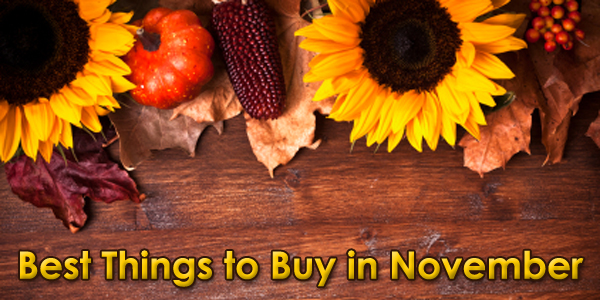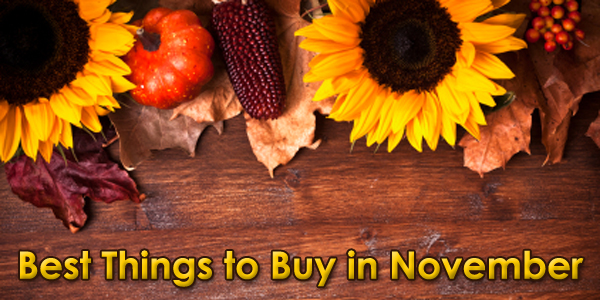 Here is your November installment of our Best Time to Buy Guide. For more articles featuring what to buy during a particular month, view our Best Time to Buy archive.
Christmas Trees
Scoop up your choice of Christmas trees near the middle or end of November to get a great deal. Most people are concentrating on buying gifts so you will have your pick of the crop.
Turkeys
If you're cooking a turkey for Thanksgiving, look for turkey deals during the first week of November. You may find some early sales to move inventory and you will get your choice in bird.
As soon as Thanksgiving is over, you will find incredible deals on turkeys because demand goes down.
Electronics
While November isn't prime electronics-buying time, there are deals to be found, but they are subtle. If you're looking for something in particular, do your research and shop around. Retailers like Best Buy will have regular sales and good clearance sales so they can move older inventory for the holiday season.
Sometimes the best deals aren't found on Black Friday or Cyber Monday.
Recreational Vehicles
Less people are buying RVs during the winter months so now is a good time to find deals on travel trailers, fifth wheels and motor homes. Dealers and private sellers are more likely to negotiate during winter when there are fewer buyers in the market.
RV dealers have a high profit margin like car salesmen, so keep that in mind when negotiating for a lower price. You can also ask for free accessories as an incentive.
Weddings and Formal Parties
November isn't prime wedding season so if you're planning an event, now is a good time for discounts. Vendors are eager to gain clients during this month because there won't be many events until next graduation and wedding season.
To save even more, consider throwing a Thanksgiving party instead of a holiday party to take advantage of these vendor discounts.
Black Friday and Cyber Monday
There will be an article dedicated to these two shopping holidays. These two days are the most hectic and discount-filled days of the year. There are many sales and many savings to be had, but it requires a certain level of dedication.
Black Friday and Cyber Monday ads start leaking during early November so start watching. When you find an item you want with a Black Friday price, keep an eye on that product until then and see if it drops in price. Sometimes Black Friday doesn't hold the best deals.
Fruits and Veggies
In season: broccoli, cranberries, mushrooms, oranges, pears, pomegranates, pumpkins, spinach, sweet potatoes, tangerines and winter squash.
Epicurious has a great interactive map showing the seasonal produce based on month and state.